Cover your mother's eyes before starting the video on this one ladies and gents, it's a little racy. The VirtuaDolls adult VR game controller is now available to pre-order on IndieGoGo, offering a touchable, feelable, real-world controller for certain adult 'games' that will be available for virtual reality headsets when they launch in the next few months.
[yframe url='http://www.youtube.com/watch?v=LyFMVjPhl9o']
Developed by Eos, a one many company founded by William Spracklin, the VirtuaDolls controller features a specially sized hole, in a motorised hunk of silicon that can simulate a variety of different motions. It also have sleeve options, a vacuum addition and various skin coloured exterior coatings. It even comes with its own starter game, Girls of Arcadia, which has you saving a woman in peril, or just jumping right ahead to "sim" mode.
The device will also (in the future) synch up with VR video pornography too, letting you become more immersed in the scenes than ever before.
The developer is looking for $20,000 and are offering the VirtuaDolls controller at just shy of $200 each with a hope of bringing in enough money to expand the development team so there is more compatible content. It will also need upfront funds for manufacturing costs.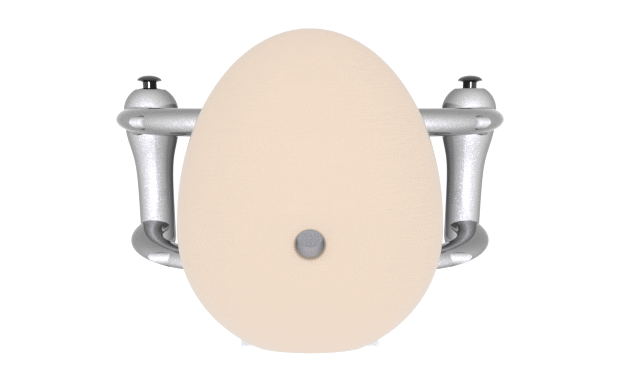 It is what it is. 
Although you don't need a headset to experience it, VR compatibility will be limited to the Oculus Rift CV1 headset on the PC and only Unreal Engine games and experiences will be compatible at launch. However the developer does plan to make it possible to use the HTV Vive, OSX and Unity3D as well. If stretch goals are met, Android, IOS and Google Cardboard will also be supported.
The VirtuaDolls controller will ship in June 2016, unless you want a developer version and then you can get hold of it by March.
While this is a unique device, and is perhaps the most "controller," like since it features handles and inputs, I think Kiiroo beat Eos to developing the very first adult VR controller.
Discuss on our Facebook page, HERE.
KitGuru Says: This is quite an interesting developmental field, as beyond allowing people to enjoy virtual entertainment, it could in the future allow couples to be more intimate with one another over long distances.