One of the interesting legislative challenges facing politicians the world over right now is how to deal with drones. The manned and unmanned quad-copters are taking to the skies in ever increasing numbers, and keeping track of them all is nearly impossible. However it could be that old 2G mobile networks could be used to update their location and other information, allowing for a drone traffic control system, similar to that of traditional aircraft.
This is a technique being trialled by PrecisionHawk, which develops AI driven, plane-like drones. In conjunction with the Federal Aviation Administration (FAA) it's pioneering a system that has drones sending up to 40 text messages a second over cellular networks like 2G and 3G, utilising spare bandwidth to update a cloud central server with their location, speed and altitude.
The reliability of the technology is the important part. By sending low-data texts instead of more complicated and data-heavy information, it is a reliable system even out in the sticks. That's not to say higher speed networks can't be used when available however.
Beyond that, the drones PrecisionHawk is working on can also tap into the Iridium satellite phone network, which gives coverage practically everywhere in the world. As the Guardian reports, there's even a backup to that backup, in the form of ADS-B radio.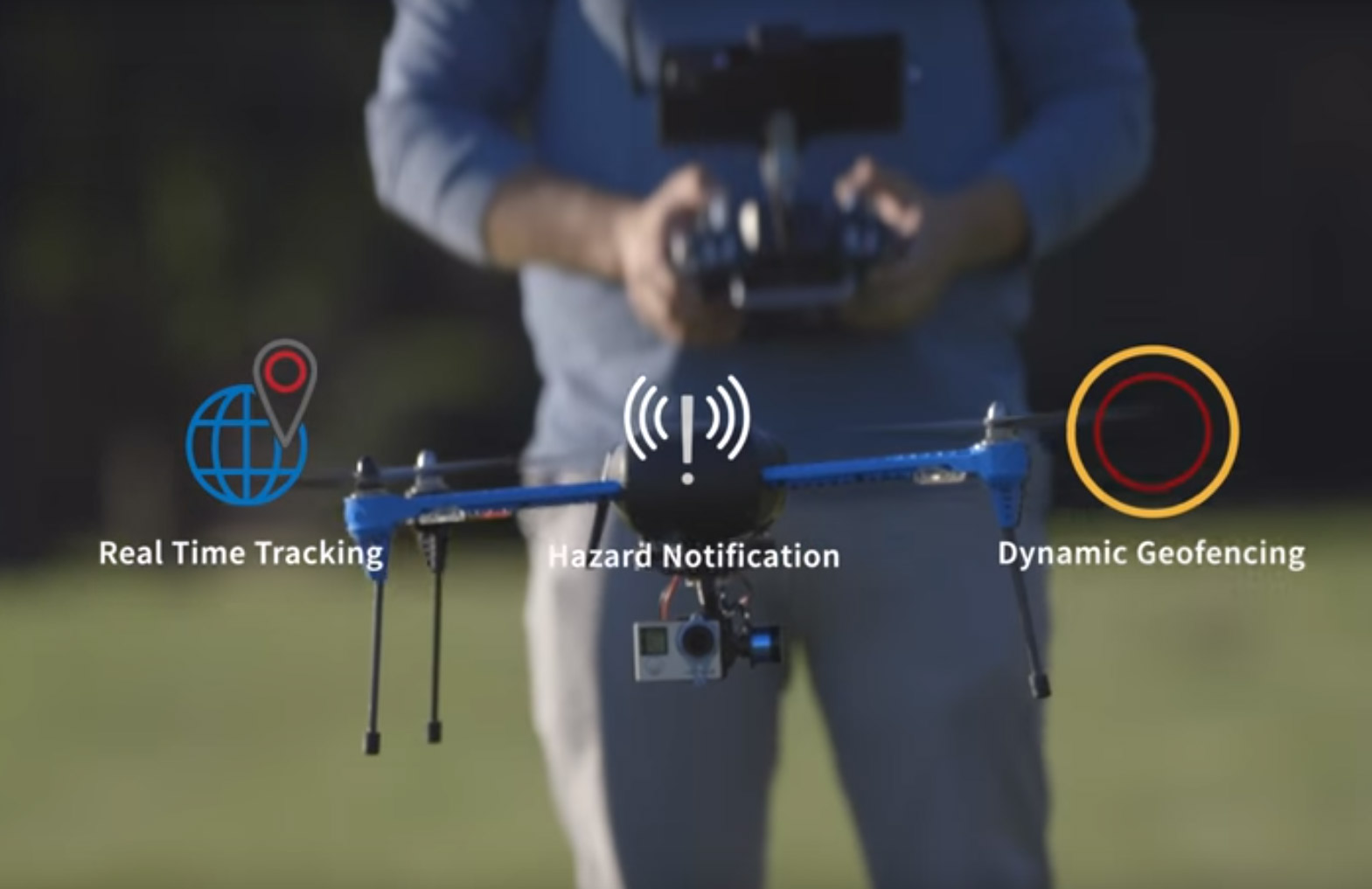 The purpose of all this communicative technology, is to make it so that a central authority knows where all drones are at all times. This can be used to automatically have drones avoid one another, but could also prevent them from straying into certain areas that are potentially hazardous to the drones and people: like active airfields, areas where paragliding or parachuting is common, or bird colonies.
This geofencing system will be used on dynamic locations too. Shipping and aircraft will have their own protective space around them, so that should a drone come close, it will know to turn back. The same could be done for typical aircraft flight paths and military bases.
The only problem is that a system like this is much more effective if every drone is using it, which would mean some measure of legislation requiring it; without that, manufacturers would just save the cost and not bother.
Still, it's a feature that PrecisionHawk hopes drone operators will want too, as it could allow for more universal automation, as well as friend networks so you can see your fellow operator's drones and maybe even tap into their camera feeds remotely.
Discuss on our Facebook page, HERE.
KitGuru Says: This seems like the kind of safe, middle-ground system that would make drones easy enough to use without gimping them. What do you think?