While most of us might still be trying to perfect our aerial shots on Rocket League, the ability to manipulate the ball without a human foot going anywhere near it has been pushed to the limits at the 19th annual robot world cup, held in China as part of the RoboCup games. This time around, a team of Australian researchers took home the gold.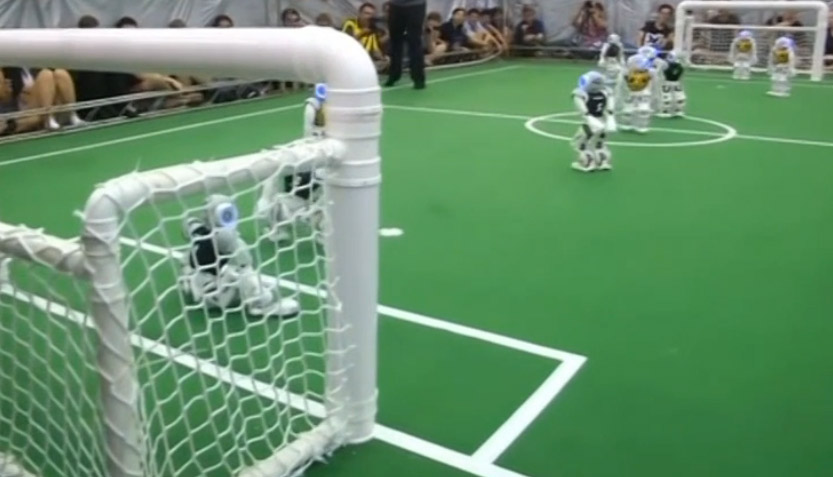 Although there are different leagues for teams to take part in, with various parameters for the types of robots used, in the Standard League, everyone has to use the same ones, so it's more of a programming challenge than an engineering one. However the AI aboard the foot high, bipedal robots has to work cooperatively with its fellow teammates, whilst working against the other team. Programming that in the real world is very difficult.
As pointed out by one of the members of the winning team in the video above, the software running in the background determines everything from the placement and movement of the robots, to what role they occupy at any one time. A goalkeeper needs to be able to bend down and scoop the ball, whereas the others must be more foot focused.
Although statistics from this year's RoboCup have yet to be announced, the 2014 competition saw some 258 teams take part from 45 different countries. This year's event is expected to be even bigger.
Discuss on our Facebook page, HERE.
KitGuru Says: The goal of this competition is that by the middle of the 21st century, a robotic football team can beat the contemporary human world champions. Do you think that will be possible?
[Thanks
Reuters
]