Tech firms and automakers have been teaming up for years to co-develop autonomous cars, with Google and Ford doing so in 2015 and Baidu and BMW announcing a partnership before that. But the German car company may be set to make another, as rumours abound that it is set to strike up a deal with Intel and an Israeli sensor company.
Details are a little thin on the ground, but according to Reuters sources said to be 'familiar with the matter,' Intel and BMW will soon unveil their partnership and what they've been working on together. Any move is expected to also feature collision detection software from Israeli firm, Mobileye also.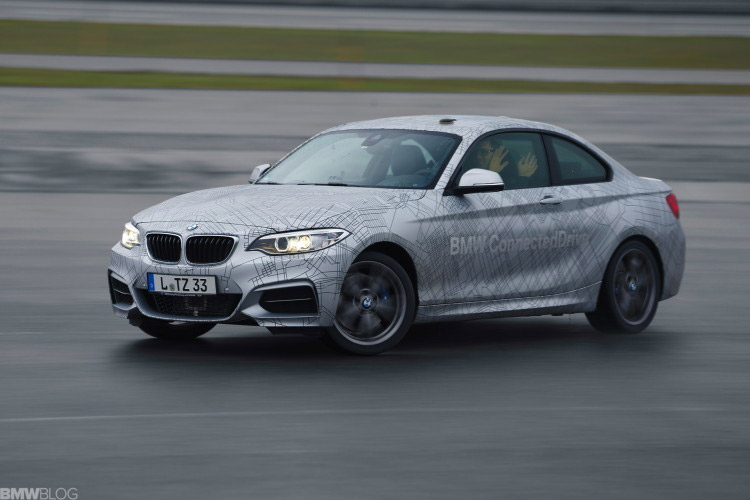 BMW is expected to show off a number of new autonomous vehicles this year. Source: BMW
Autonomous vehicles bring a number of different worlds together, requiring high-end processing and sensor capabilities, as well as the manufacturing strengths and engineering know-how of traditional automakers. Nvidia has become a major player in recent years, developing in-car processing and display technologies and Google has also shown a lot of interest in the field, with the development of its own autonomous pod cars.
In some instances of course, there are firms that push to do it all themselves. Tesla, the electric car manufacturer, recently introduced an autopilot mode for its Model S vehicles, which allowed hands-free driving on motorways.
Discuss on our Facebook page, HERE.
KitGuru Says: I'm pretty excited for the implementation of autonomous vehicles. As much as I'm sure I'll miss driving when it's common place, there are far more instances where I don't want to be sat behind the wheel than do. Doing away with traffic jams and difficult, tiring city driving would be a real blessing.