Google and the British Museum have announced a partnership to expand the current Google Cultural Institute's offerings of digital musceum exhibits to anyone around the world. This represents one of the biggest team ups in the history of the project, with some 5,000 objects scanned, photographed and put online for anyone to access.
"That Enlightenment fantasy, about 25 years ago became an internet possibility, and today, thanks to the Google Cultural Institute, it is a practical reality. Every person on the planet, whether they are in Brazil or China, Mozambique or India, will be able to walk round the British Museum," said director of the British Museum, Neil MacGregor (via the Guardian).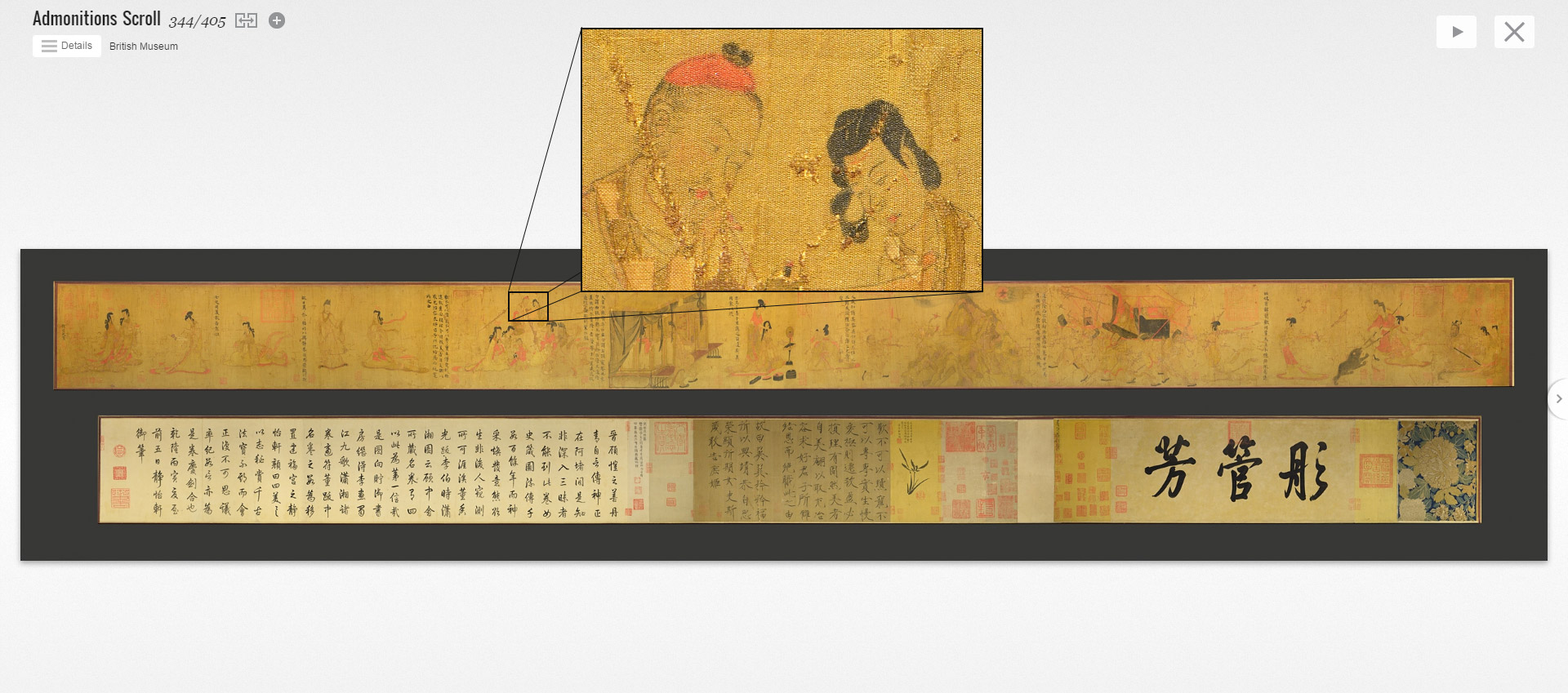 The Google scans are so detailed, you can even pick out the individual fibres in the scroll. Source: British Museum
What is perhaps more significant about this addition however, isn't the number of items (there are already three million online in various forms from the British Museum) but the ease with which they are accessible to the public. Simply heading to the Google Cultural Institute's page will let you search for the uploaded items, whereas traditionally digital exhibits were aimed mostly at an academic audience.
Google has also gone to great efforts to scan objects in high detail. In one example, a fourth century Chinese scroll was photographed in high enough detail that viewers can zoom in and look at its intricacies. In person you would never be allowed so close, as they are so fragile and are only showcased for a few months of the year to help aid preservation.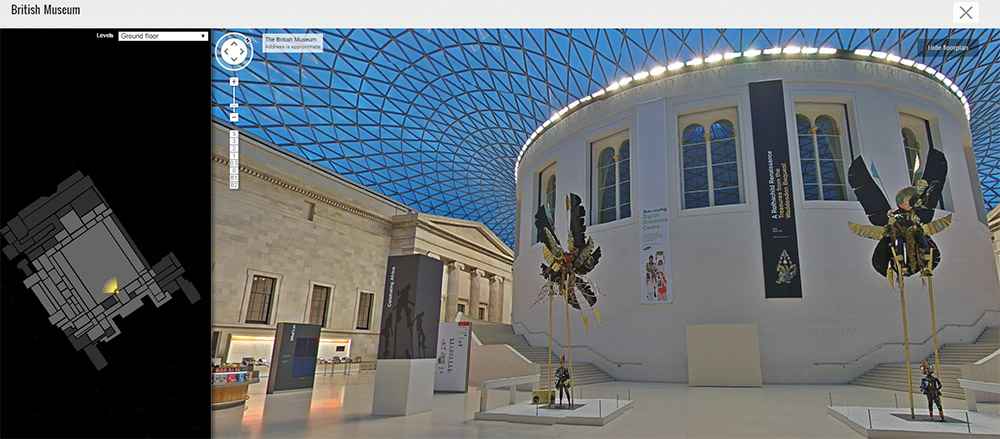 Better yet, you can even go so far as to use Google's streetview technology to wander the museum as you would in the real world, rather than simply view items as 2D images. Most of the museum can be accessed that way, though it took Google over 15 months to achieve this, as it had to be photographed outside of opening hours.
It's also the largest space ever captured using the indoor scanning technique and there are even a few virtual exhibits to find among the real ones.
Discuss on our Facebook page, HERE.
KtiGuru Says: This sort of thing needs to be accessible in VR. I'd love to wander around with an HMD on and explore some of the world's most interesting museums and galleries.