AMD is putting a lot of its eggs in the virtual reality basket, with a big push lately for its LiquidVR platform, an announcement of partnerships with system makers for Oculus Ready PCs and that's perhaps because it knows something we don't: that the next-generation of games consoles will have a massive VR focus. It's also said that to make that possible, they will have as much as five times the performance per-watt as the Xbox One and PS4.
The latest generation of consoles are plenty powerful, but as we've seen from the very early days of both the new Xbox and PlayStation systems, they struggle to output much over 30 frames per second at 1080p resolutions. Considering most commercial VR headsets will be of a higher resolution than that when released next year and will need to operate at upwards of 90 frames per second to be comfortable, there's a clear issue there.
That won't be the case with the next-generation of consoles though we're told, as AMD believes that performance will take a massive leap over what is currently offered. While five times the performance per-watt doesn't necessarily equate to five times the performance of what we have available now, it should represent a significant increase.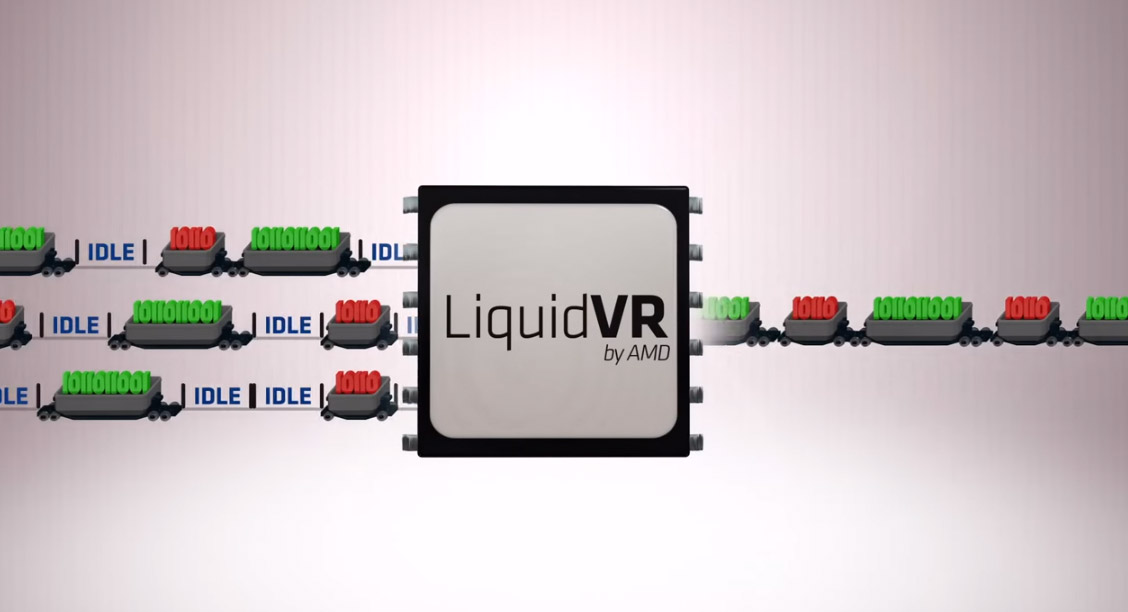 Though whether even that will be enough to handle new game engine details, new, higher resolution screens (likely at least 4K by that point) and the high frame rates required by virtual reality remains to be seen. Indeed AMD claims it's the same Graphics Core Next architecture that has been used since 2011, which will be able to achieve the cited performance gains.
Not everyone is likely to have so much confidence in its abilities.
AMD however seems so, stating (via WCCFTech) that not only will the new-generation be plenty powerful for the job, but that it's APU hardware will be behind it all. Having supplied all of the graphical hardware for the current-gen systems, it plans to do the same for the next generation too, claiming that it will deliver the respective chips to console makers by 2018.
[yframe url='http://www.youtube.com/watch?v=cx370pvDTrw']
Of course even with improved hardware, much of the improvements required for seamless VR will come from optimisation. AMD's Liquid VR platform has been a big push for AMD lately. It has the ability to utilise asynchronous shaders under Direct X 12 for improved performance, as well as offering much more linear performance increases for multiple GPU configurations.
Perhaps that means we'll be looking at multiple GPU/APU next-gen consoles.
Discuss on our Facebook page, HERE.
KitGuru Says: Do you believe AMD's GCN architecture is capable of scaling up as much as AMD hopes? It seems likely that the next-gen will have a big focus on virtual reality, though that may depend on how well it is accepted in gaming over the next few years. It could be that Microsoft's Augmented Reality push sees it try and incorporate that technology in the next-gen Xbox instead.