As much as the commercialisation of manual and autonomous drone technology has gone some way to democratising the skies, that won't be possible during U.S. President Obama's visit to the UK at the end of this week. Beginning today, Thursday 21st April, drones are banned across whole swathes of London, as are balloons, kites and parachutes.
The ban was put into place by the Civil Aviation Authority as a security measure, considering the recent incident where a drone struck a plane during descent at Heathrow Airport. This comes at a time amid concerns that commercial drone technology could be used for nefarious attacks and with the President spending the next few days in the UK, authorities are understandably cautious.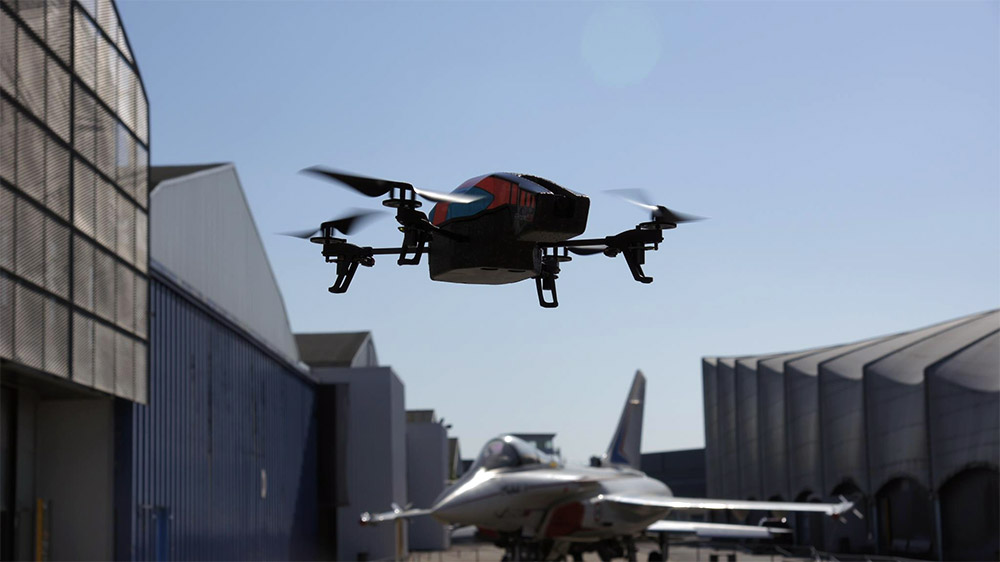 Miniaturised drone technology has allowed many enthusiasts to take to the air in stabilised craft. Source: Wikimedia
All small aircraft are banned from flying under 2,500 feet (762 metres), which means drones, kites weighing more than two kilos, paragliders, parachutists and a variety of forms of flying are simply not allowed until Sunday the 24th (as per the Telegraph).
Although this will no doubt be a frustration for those that wish to enjoy their drone or other flying activity this weekend, due to the relatively lax legislation regulating the personal use of airspace, the CAA believes this was a necessity.
As it stands, anyone can use drones or other flying devices weighing under 20kg for non-commercial purposes, with the only laws preventing them from going within 150 metres of crowded locations, or within 50 metres of a person or vehicle when not in direct control by a pilot. They are also not supposed to be taken above 122 metres.
Discuss on our Facebook page, HERE.
KitGuru Says: Do you think this is overkill in terms of protecting Obama's visit to the UK? What sort of long-term legislation do you think should be put in place to regulate drone usage, if any?