Although the fate of Germany in this year's European Championship is still set to be decided, the German robot football team's is far more certain: they are the champions. The American team opposite them in the finals put up a good fight, but when it came down to penalties, the German team was superior.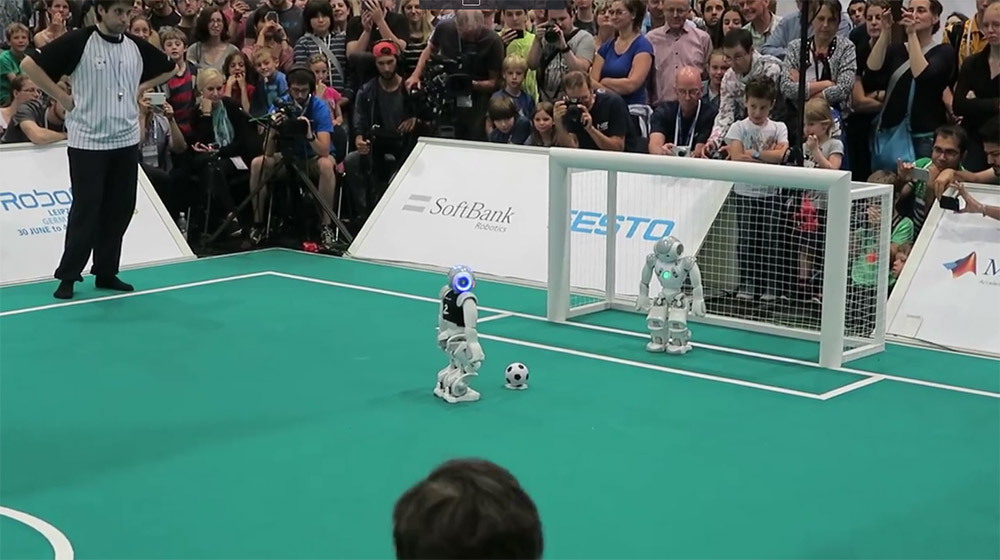 The Robot Football World Cup is an annual competition that sees robotics designers and enthusiasts from all over the world compete to see if their team of five robots can score more goals and make more saves than the opposition. Teams compete in a number of categories, though the main finals of the Standard Platform all use the same 'Nao' bipedal robot.
There are other leagues and contests that take place with less typical robots, but Nao is a two-legged, two-armed robot with much the same physical capabilities as real humans – they just operate a little slower. That doesn't mean they can't pull off some exciting moves though, as highlights of the World Cup show.
Although a lot of teams entered the competition, none from the UK made it into the knock-out stages. The finals had strong competition though, with both the German team and one from the U.S. putting on such strong defence, that neither team could score.
When it came to penalties though, that was very different. The U.S. team failed to score again, but the German team was able to put away three goals out of five, crowning them the champions. As the Telegraph points out, this is redemptive for the developers on the German team, as they lost to an Australian team in last year's final.
Discuss on our Facebook page, HERE.
KitGuru Says: Although we're still a few decades off of these little guys being able to compete with humans, you can see it coming. Will we even want to watch humans play sports any more when we can watch robots do it to a higher standard instead?