If the persistent rumours are anything to go by, Nvidia will imminently extend Pascal to its mid-range with the launch of a GTX 1060. This means that, on paper at least, the GTX 960 will be superseded, though there is yet no inclination as to the fate of the GTX 950.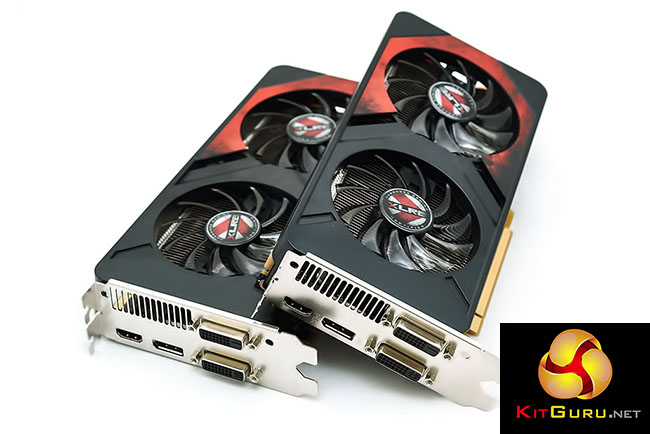 Even with the imminent arrival of the GTX 1060 the GTX 960 has significant shelf-life remaining. If rumours are anywhere close to accurate, a price of around £250/$250 for the GTX 1060 means the GTX 960 is still an attractive and viable option starting at £160/$180, this price will likely only become cheaper as retailers seek to clear existing stock.
The GTX 950, at £120/$140, will likely remain current for a longer period of time as a GTX 950 successor has yet to emerge.
*UK readers should note there could be continuing fluctuation with GPU prices due to the volatility of the British Pound Sterling in the currency market, following to result of the UK EU referendum.*
The continuing relevance of the GTX 950 and 960 at the budget price point are the reason we are today reviewing a pair of PNY XLR8 OC Gaming graphics cards based on those GPUs. PNY's XLR8 line is its premier overclocking segmentation for graphics cards – one notch above PNY's normal non-reference product line.
Both PNY cards look like well-built options sharing the same dual fan multi-heat pipe cooling solution, reasonable factory overclocks and competitive 3 year warranties. Specifications compared to the stock Nvidia GPUs change in terms of increase boost and memory clocks, though it is fairly apparent PNY has been much more aggressive with the GTX 950 than the GTX 960. There are both 2GB and 4GB variants of the PNY XLR8 OC GTX 960 available, the GTX 950 comes only in a 2GB flavour.
The GTX 950 and 960 go head-to-head with AMD's R7 370 and R9 380 GPUs, both of which we'll be testing in this review, and make ideal candidates for PC gamers using 1080p or 1440p panels.
| | | | | |
| --- | --- | --- | --- | --- |
| GPU | Geforce GTX950 | PNY GTX 950 XLR8 OC Gaming | Geforce GTX 960 | PNY GTX 960 XLR8 OC Gaming |
| Streaming Multiprocessors | 6 | 6 | 8 | 8 |
| CUDA Cores | 768 | 768 |  1024 | 1024 |
| Base Clock | 1024 MHz | 1152 MHz |  1126 MHz |  1203 MHz |
| GPU Boost Clock | 1188 MHz | 1342 MHz |  1178 MHz |  1266 MHz |
| Total Video memory | 2GB | 2GB |  2GB or 4GB | (2GB or) 4GB |
| Texture Units | 48 | 48 |  64 |  64 |
| Memory Clock | 6,600 MHz | 7,200MHz | 7,000MHz | 7,200MHz |
| Bus Width | 128-bit |  128-bit |  128-bit | 128-bit  |
| ROPs | 32 | 32  |  32 |  32  |
| Manufacturing Process | 28nm | 28nm  | 28nm |  28nm  |
| TDP | 90 W |  90 W |  120 W | 120 W |
Be sure to check out our sponsors store EKWB here