Getting automated vehicles to operate safely on the roads is one of the key concerns of those working on the various technologies that they use, but going too fast doesn't seem like one of them. In-fact the opposite is true in some cases, as a Google automated pod-car was recently pulled over by police for driving too slowly: it was doing 24 miles per hour in a 35 zone.
According to the report by the Mountain View police department, the car was travelling at that speed about two and a half miles from Google's headquarters when it was stopped. The policeman on the scene halted the vehicle and made contact with its operator, who was sat within the vehicle at the time. He then pointed out that the automated car was slowing down other traffic and discussed how the vehicles could better detect their situations to adhere more to the standards of other road users.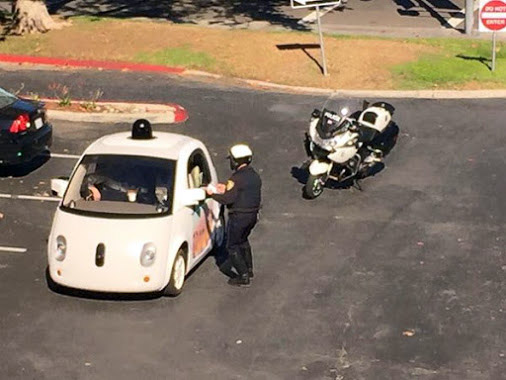 The reason it was going too slowly however, appears to be a design decision on Google's part. While its vehicles are only legally allowed to travel on roads rated at 35 miles per hour or less, it has set the limit of the prototype vehicle to 25 miles per hour to ensure the safety of anyone coming into contact with it. Clearly this is problematic in some areas where traffic is a little busier.
"People sometimes flag us down when they want to know more about our project," it said in a post about the incident (via Ars). "After 1.2 million miles of autonomous driving (that's the human equivalent of 90 years of driving experience), we're proud to say we've never been ticketed!"
Discuss on our Facebook page, HERE.
KitGuru Says: While it hasn't been ticketed, Google will need to make its cars act a little more like human-driven vehicles if they are to be successful and safe on the roads with other drivers. We can't have vehicles that drive slower than expected in areas simply because the tech isn't ready yet.