Robotics might be something you consider the Japanese good at, or the Americans perhaps, maybe even the Russians, but not necessarily the British. That's something that the Technology Strategy Board wants to change and it has plenty of ideas how. By 2025, it wants the UK to become a hotbed of robotics development and manufacturing.
As Wired reports, UK minister of Universities and Science, David Willets, will be unveiling much of the organisation's plan this afternoon. It is expected to include efforts to coordinate businesses and regulators to work together to build a strong British manufacturing base for robotics. He also wants to build a legal and regulatory system that is open enough to encourage international researchers to set up shop in the UK and to even develop certain parts of the UK specifically to cater to robotics research.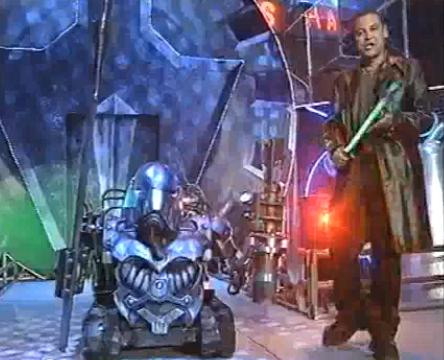 There's only one man that can take British robotics to the next level
Such suggestions include turning certain towns into driverless car experiments, or opening up old nuclear plants, mines and underwater caves for robotic exploration and research trials. There are already plans to add a few driverless cars to areas like Milton Keynes over the next few years (20 by 2015 and 100 by 2017) but Willets believes we need more projects to give the UK a real taste of the industry, which is expected to be worth as much as £3.7 trillion by 2025.
Citing the developments of companies like Apple, Amazon and Google in the robotics fields, the report urges law makers and industry heads to push towards a collaborative future of British homegrown developments in fields like caring for the elderly, space exploration and the manufacturing industry.
To help companies commercialise their developments, the government will be offering prizes to the best and brightest ideas that can be applied to industry. Instead of awarding companies that reinvent the wheel however, the government wants to give prizes to those that make something new and fresh, leapfrogging the current developments of other organisations around the world.
Discuss on our Facebook page, HERE.
KitGuru Says: With a market size projection as large as robotics is expected to be, it's no wonder the government is itching to get a piece of it. It certainly would be interesting though if the UK was one day known for its robotics in the same way that much of the world looks to other countries at the moment.