Our cousins across the pond celebrated their biggest 'football' event this weekend and that means that the internet has largely ignored the results and spent a lot of time talking about the entertainment offered elsewhere during the game. The half-time show, for example, featured singer Lady Gaga doing her thing, but made use of as many as 300 Intel drones for a coordinated light show as her backdrop.
Perhaps it's because American football doesn't have an enormous fan base outside of its home country and that everyone knows how to enjoy a song, but Superbowl half-time entertainment has made far more headlines in recent years than the game itself; whether it's a middle finger or a nipple. No doubt Intel knew that when it hopped on board with this year's show.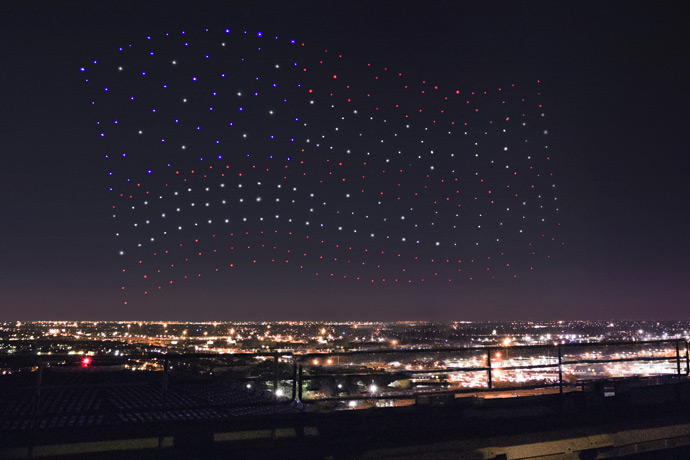 Source: Intel
The drones used in the show were Intel's Shooting Stars, which have previously been used in light shows by the Disney company. They provided a colourful formation flight as a backdrop for Lady Gaga's show, before coalescing into an American flag to close it out. An opportunity was taken for a quick advert spot too, with the drones forming the Pepsi logo at one point.
The Intel drones are specifically designed with this sort of show in mind. They are unmanned and are built to be safe for mass use and follow pre-designed routines using their quad-rotors for propulsion. Featuring large, LED lights they can display millions of different colour combinations and can be programmed to create all sorts of static images and animations.
Discuss on our Facebook page, HERE.
KitGuru Says: I want to see how far these sorts of light shows can be taken. How many drones can you conceivably put in a light display like this? Thousands? Tens of thousands? The coordination would be massively complex, but I'd be interested to see how this could be used as an alternative to fireworks.