Who needs working legs when you can combine all of the horrifying names from sci-fi movies where robots went awry and create a set of robo-legs that walk for you? That's exactly what the Cyberdeyne HAL system is and it utilised Intel hardware to become a reality.
As nefarious as HAL sounds, it's actually an acronym for Hybrid Assistive Living and offers cyborg like robotic assistance to those with missing or damaged limbs. The half-body walking assistant hooks on to your hips and limbs – if you have them – and can essentially walk for you, detecting your own motion desires to do so.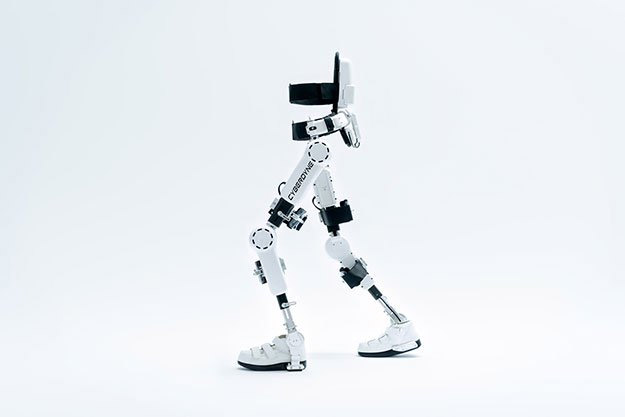 This works through a use of what's known as bio-electric-signals (BES), which can be detected faintly on the skin. When you tell your legs to move, the device can detect that and augment your own movements (or replace them) in real time.
While this near-Iron-Man-like technology has been under development for some time, it's only recently that it's become more viable. The HAL suit is capable of supporting a person up to 86Kg (176lbs) in weight and can work for between 60 and 90 minutes at a time.
[yframe url='http://www.youtube.com/watch?v=aAHWPjnFbUc']
However there are variants on the design. A single limb support version can replace or augment lower or single legs and those can last up to two hours at a time. The company behind the hardware, Japanese firm Cyberdyne Inc., also produces a full body version which is designed for use in disaster relief scenarios or potentially for those with full body paralyses.
What part does Intel play in the whole thing? There's an Atom CPU inside the HAL system, powering it all (thanks HotHardware).
Discuss on our Facebook page, HERE.
KitGuru Says: This is unbelievably cool. People with difficulties walking or performing other tasks which would traditionally be very debilitating, will soon not have that sort of problem thanks to hardware like this.