Along with the producers of The Hurt Locker, the creators of Dallas Buyers Club have been the most aggressive in recent years in going after alleged internet pirates of their movies. Not everyone rolls over and takes it though, as the latter group are now facing potential sanctions over tactics described as 'extortionate.'
The tactics utilised by the makers of Dallas Buyers Club to target those who it claims downloaded the Matthew Mcconaughey movie, was to 'identify' them after acquiring an IP address from ISPs and then demanding payment. The letters sent out to alleged downloaders then demand sometimes as much as $7,000, with the threat of legal action if they don't comply.
Although this tactic isn't that uncommon when it comes to movie piracy, it has died off a lot in recent years as it has proven to be relatively ineffective in dealing with alleged pirates. Indeed UK based Rightscorp is losing millions a year because of its business model.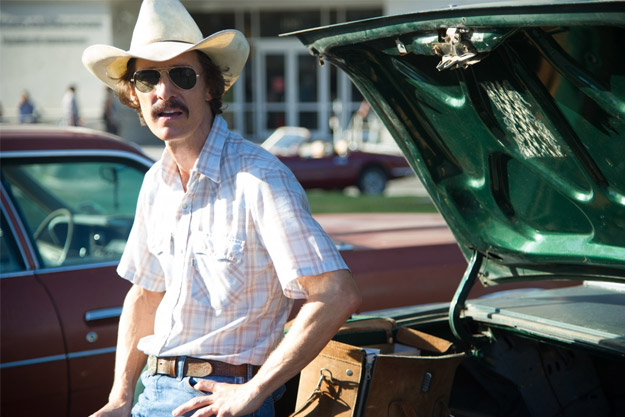 Source: Focus Features
But not everyone pays up or ignores the settlement demands. One of the people accused by the filmmakers has repeatedly refused to pay, claiming that his open Wi-Fi connection must have allowed someone else to download the film. When the producers continued to press though, he began firing back and now the Dallas Buyers Club filmmakers are in trouble.
His lawyers claims that the filmmakers used extortion to try and prise money from his client, that it has been overly aggressive despite court warnings and he now wants attorney fees paid for and a settlement in his client's favour, for undue stress and time wasting.
"It is uncontroverted that the sole basis of plaintiff's lawsuit was that defendant was a subscriber to the IP address of which a movie was supposedly downloaded," his representative writes (via TorrentFreak), pointing out that an IP is not a valid way to prove culpability.
In total, he's asking for close to $50,000 (£34,000) for his client in overall compensation. If the suit is successful, this could well set an interesting precedent for future pirate letter senders.
Discuss on our Facebook page, HERE.
KitGuru Says: It's always ridiculous to sue downloaders any way. Even if they did illegally watch your movie, that is a potential fan that you have just angered for life. They will never pay for one of your movies after you attack them with legal action. 
Especially to the tune of $7,000. No movie is worth even close to that.