Toymail, the company that makes plushies which feature smartphone connectivity so that kids can stay in touch with their parents without staring at a screen, has now introduced an app store for its fuzzy little smart-toys. The Toymail Cloud store features audio-exclusive apps, which can help kids sleep, or alter their voice in amusing ways.
Although parents today can keep in touch with their children more easily than ever before, some do worry that introducing kids to staring at screens from a young age could have negative effects on their upbringing. Toymail's Talkies offer a best of both worlds, by letting kids stay in touch with parents and each other in a cute package, without giving them all of the functionality of a modern smartphone.
The new app store expands the functionality of existing and new Talkies, giving parents the ability to load in additional tools for the kids to use. As it stands there are six available 'apps' for parents to pick from: Remindie, which lets you set reminders for the Talkie to give your child a nudge about; Sleepie, which helps kids sleep with relaxing sounds, and Jumpie, which lets the Talkie respond to movement with its built-in accelerometer.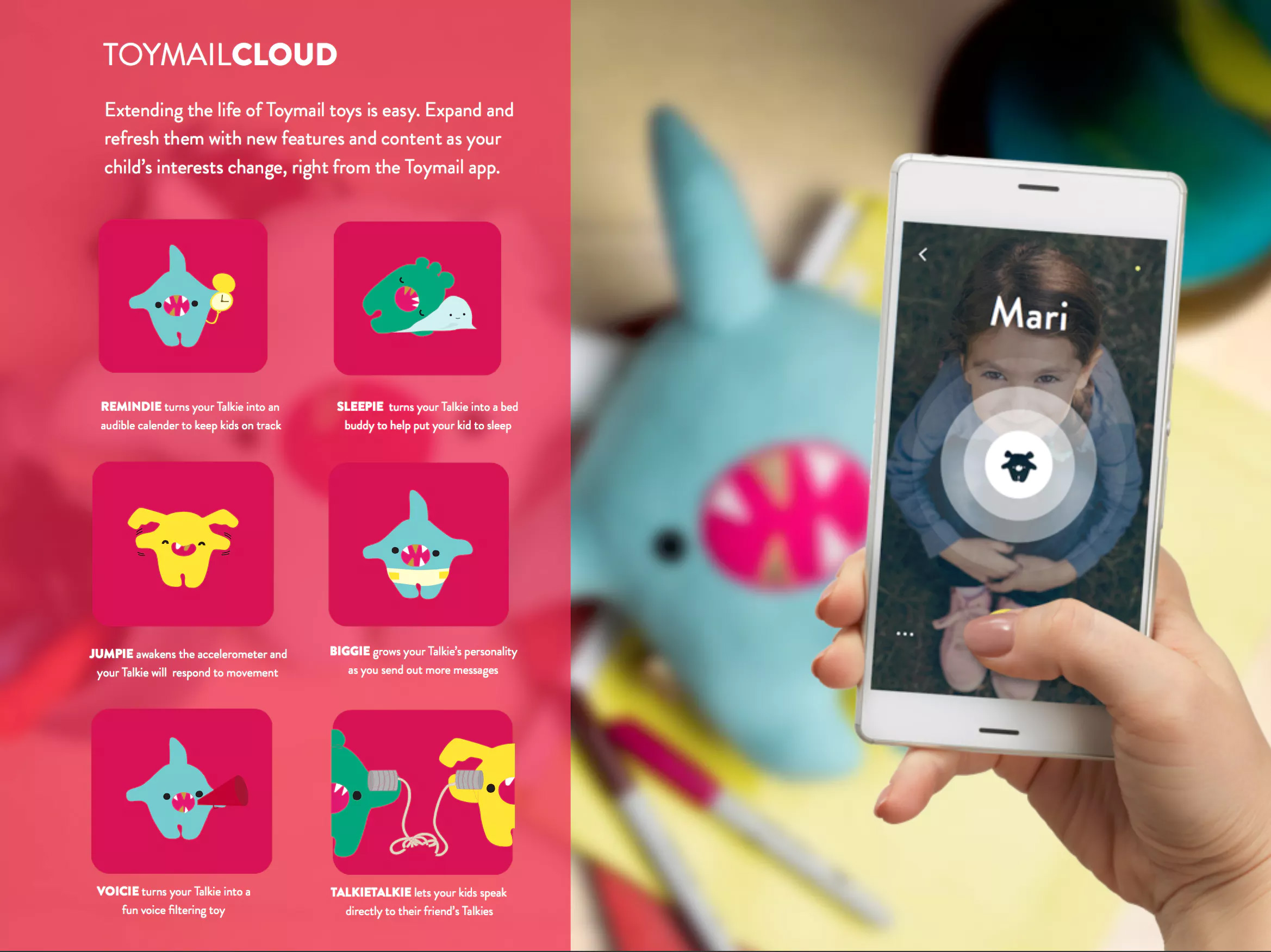 There are also Biggie, which we're told "grows your Talkie's personality as you send out more messages" ; Voicie, which adjusts the vocal messages recorded on a Talkie to make it replay them in funny voices, and TalkieTalkie, which lets kids speak directly through a friend's Talkie as if they were right there.
These apps are all free of charge, but Toymail does plan to launch some more paid-for content in the future, as per TechCrunch.
Discuss on our Facebook page, HERE.
KitGuru Says: This seems like a great idea to keep kids connected to their parents but not make them responsible for a piece of kit worth a lot of money and with far more free-reign access than single digit children should probably have access to.