Just over a year and a half on from the first fallout surrounding the creation of blueprints for a 3D printed gun and a man in Japan has been given a two year prison sentence for using his three dimensional printer to put out quite a little arsenal of firearms.
28 year old Yoshimoto Imura downloaded the plans for five different guns and printed their respective parts off using his 3D printer. He then assembled the different firearms using a few metal pins and rubber bands. When complete, two were capable of firing real bullets, though in Youtube videos demonstrating their construction and eventual effectiveness, Imura only used blanks.
However it was his videos that incensed the judge enough to give him a two year sentence, which he received this week after being arrested in May this year. The judge described his intention in the videos as "vicious," according to Japan News (via Telegraph).
Gun control laws in Japan are very strict, requiring someone go through a heavily moderated licensing procedure if they want one and even then they are only allowed it for sport shooting or hunting. In the case of Mr Imura, he had no license to speak of and the judge believed his advertisement of his gun ownership and manufacture despite that fact, was an attempt to "make gun controls toothless."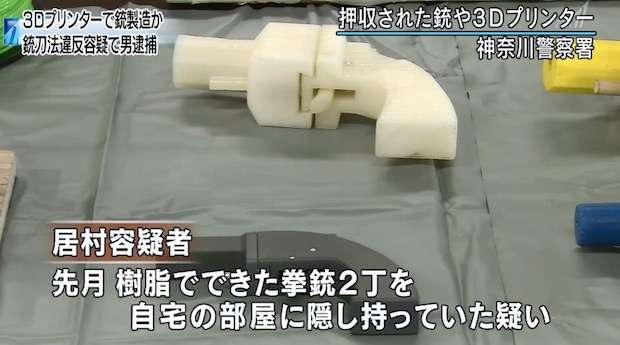 Imura is also credited with developing the Zig-Zag revolver, which is capable of firing up to six bullets, compared with most 3D printed guns' one.
Discuss on our Facebook page, HERE.
KitGuru Says: One of the big gun makers should hire this guy when he gets out, as he sound like quite the inventor, but it's not smart to post video of you using guns you made at home if the licensing is so strict.
Image Source: Japan Trends