Cloud based voice recognition is a relatively recent addition to many a child's toy line, but some security researchers are warning that the listening tech could open up dangerous avenues for hackers to exploit. The worry is that they may use the toys to listen in to a household, or steal personal data from devices that require user registration before use.
The latest toy to raise such concerns is Hello Barbie, a traditional Barbie toy but with cloud-based voice recognition. The idea is for it to listen to what your children say and respond appropriately. In practice though, this means having an active microphone, Wi-Fi connectivity and the remote transmission of data to a cloud processing facility.
While this performs a similar function to digital assistants like Cortana and Siri, toys like Hello Barbie have much less protection from outside actors. One security researcher, Matt Jakubowski, found that when connected to a Wi-Fi network, Hello Barbie was vulnerable to hackers, revealing owner information and giving live access to the microphone.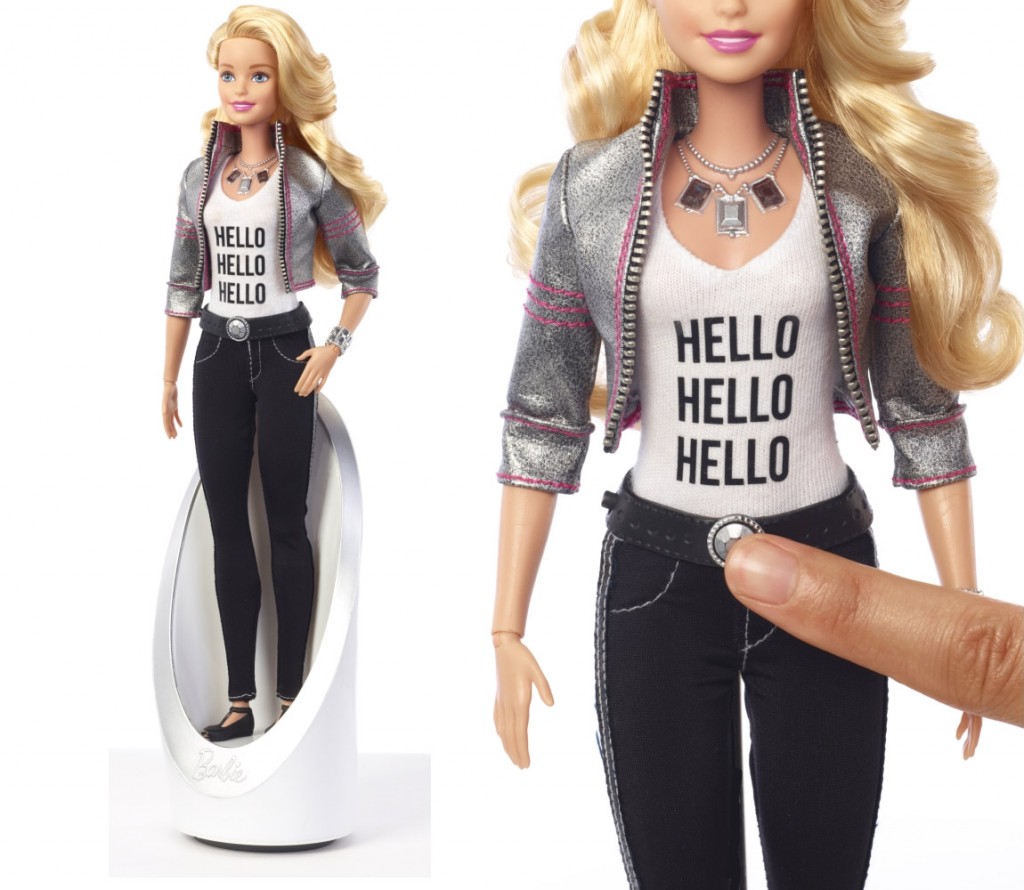 As much as that is worrying, Jakubowski believes it wouldn't be too difficult for someone to figure out how to update the server information on the Barbie, having it send microphone data to a different one entirely. That rogue server could then force any replies it wanted. In essence, they could take over the Barbie's voice.
Mattel, the company behind the Hello Barbie toy has not been entirely lax with security though. As pointed out by The Guardian, it does only listen in when a button on Barbie is pressed and all data is encrypted before transmission. However if the Barbie itself can be hijacked, that's largely redundant.
Discuss on our Facebook page, HERE.
KitGuru Says: People were all up in arms over the ever watchful eyes and ears of Microsoft's Kinect camera when the Xbox One launched. There's no reason we shouldn't be wary of similar technology elsewhere too. Especially considering intelligence agencies like the NSA and GCHQ's love for tapping commercial hardware to keep an eye on civilians.