A team of students from ETH Zurich, Switzerland are hoping to help change the perception many people still have about electric cars, by having their home-spun, F1 inspired vehicle beat petrol racers in an annual contest known as Formula Student. Their car, known as the Academic Motorsports Club Zurich (AMZ) Fluela, has already broken the world electric car record for acceleration, going from 0-62MPh in just 1.75 seconds.
Lately the team have continued to develop their design, adding adaptive suspension to give it added grip and the handling has come on leaps and bounds. In demonstration footage, their car can be seen weaving effortlessly between cones at high speed, something which the team hopes will not only give them an edge when competing against other universities from around Europe.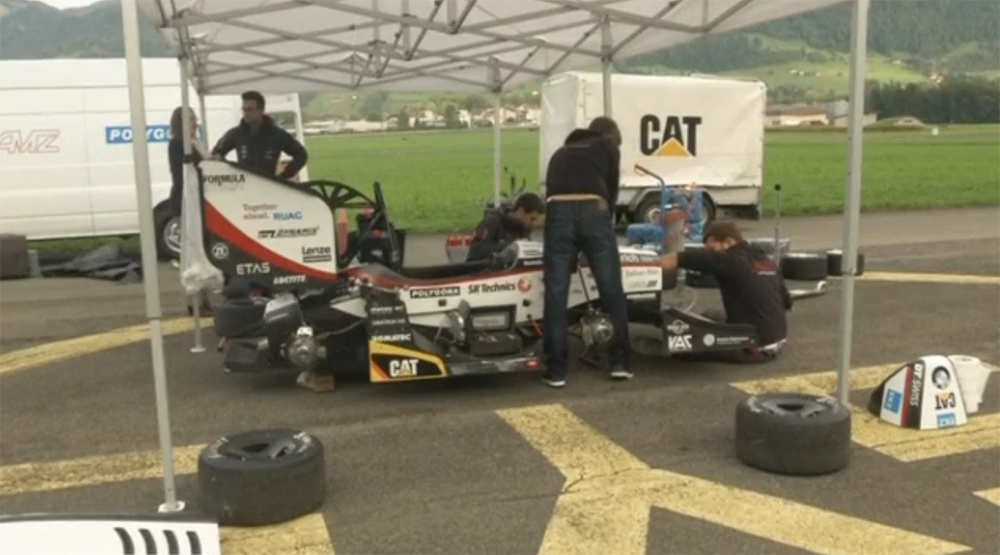 I feel like there's a missed reference in not making this car's last name de Vil.
All of this helped it take 17th place in the European Championships at Formula Student 2015 earlier this year. While that might not seem too impressive, consider that it outclassed almost all opponents – including many petrol powered cars – in categories including cost and sustainability, design, acceleration, skid pad, and autocross/sprint. Bizarrely though, it wasn't given a score for endurance or efficiency, two categories that you would expect an electric car to do very well in.
NB: For those having trouble with the video, you can also watch it here.
It was those missing scores that held it back, but based on its performance already, the students at ETH Zurich have a great point to build from for next year. The performance alone is likely to make some sit up and take notice.
Discuss on our Facebook page, HERE.
KitGuru Says: What's your thoughts on electric cars these days? Tesla has gone a long way to showing what's possible, but would you still prefer a petrol car, even if you could afford an electric?