Although commercial grade CGI is incredibly expensive to develop, sets aren't cheap either. Some Bollywood directors have been playing around with a middle ground however, whereby they create sets virtually first, before developing them in the real world and adding in the computer generated effects later. Beyond making 360 degree movies, VR looks set to help traditional 2D film production more than anyone quite expected.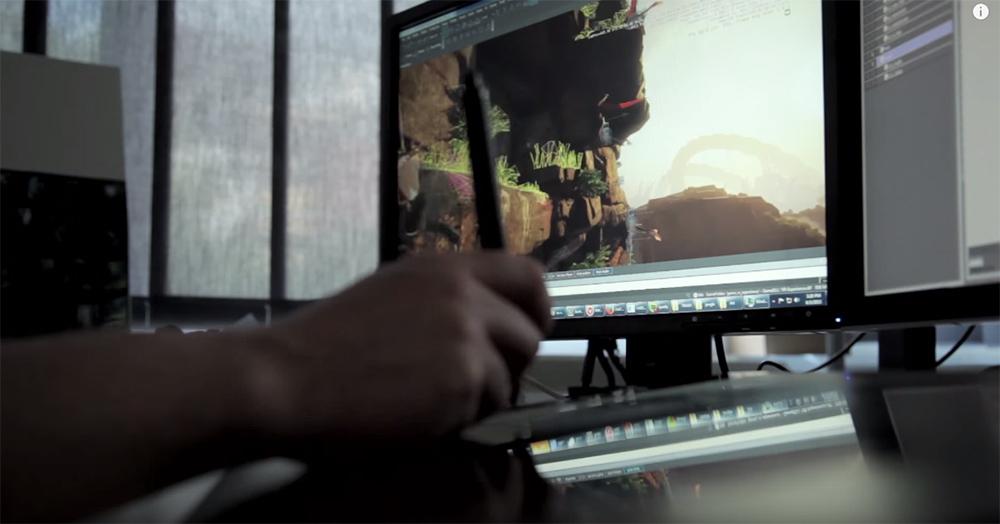 The film this technique was first used on is called Bahhubali: The Beginning, directed by S.S. Rajamouli. Since the film required monstrously large sets with giant chroma-keyed backgrounds, before beginning filming the developers wanted to see what the final result would look like (roughly). So they built a VR film set and were able to judge camera angles and actor blocking before they had even constructed the sets. This made the whole process more efficient and it's hoped it will raise the quality of the final product because of that.
[yframe url='http://www.youtube.com/watch?v=rdfUjbhin0c']
You likely noticed that this video also makes a point of highlighting AMD GPUs and software like Liquid VR. This shows how hard AMD is pushing its virtual reality developments in other directions beyond gaming. It was recently announced that it had teamed up with Dell and Oculus to put AMD graphics cards in "Oculus Ready" systems.
AMD even showed up in our recent look at Kite and Lightning's Neuro Rift demo.
It's the right time to build this sort of VR-centric reputation, since Oculus and Valve/HTC are likely to release their first generation consumer hardware in early 2016. Getting in on the ground floor may give AMD a significant leg up in the early days of VR, which might help it correct its slipping footprint in the consumer add-in card market.
Discuss on our Facebook page, HERE.
KitGuru Says: I think I've said enough how pumped I am for VR next year. Clearly I'm not the only one.