One of the biggest persistent rumours in the tech world over the past year or so, has been that Apple is working on an electric car design under the codename of Project Titan. There's plenty of evidence to suggest that too, with the hiring of many members of the auto industry, including a number of Tesla employees. The inference is that the Apple project is more exciting than Tesla's own developments, but the founder of the electric car firm, Elon Musk, sees things differently. He and his fellow Tesla executives consider Apple to be the "graveyard," of fired Tesla employees.
"If you don't make it at Tesla, you go work at Apple. I'm not kidding," he said in an interview with German publication Handelsblatt (via The Guardian).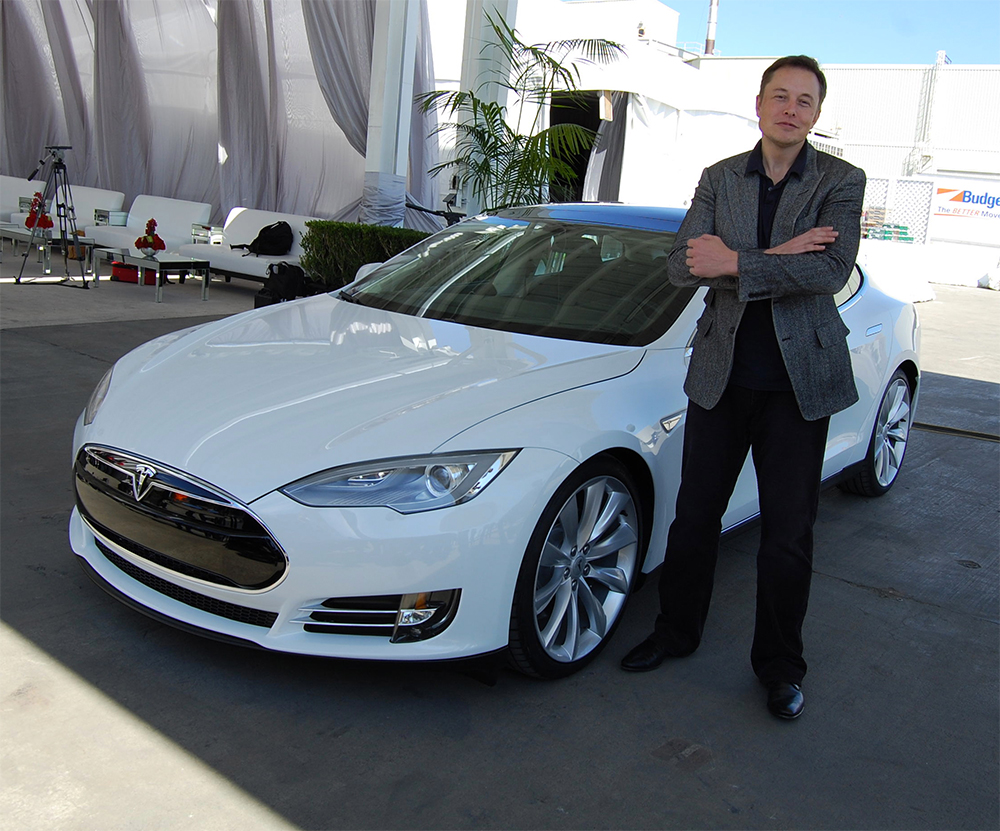 Tesla has pushed the boundaries of commercial electric vehicles for over a decade. Source: Wikimedia
He didn't stop there either, saying that although he thought that it was good Apple was investing in electric vehicles – encouraging that was the reason behind Tesla releasing many of its electric patents last year – that it was a very complicated and difficult industry to break into. This isn't like making a smartphone or a watch he said.
"You can't just go to a supplier like Foxconn and say: 'Build me a car.'" Oof.
But even then Musk had a few more jabs left in him. Making a car he said, would be the the next logical thing for Apple to offer with "significant innovation. A new pencil or a bigger iPad alone were not relevant enough."
Indeed Apple has a history of spurts of creativity, changing industry's over night with products like the iPhone and original iPad, but from there it appears mostly to have iterated upon those base designs.
Discuss on our Facebook page, HERE.
KitGuru Says: It seems very likely now that Apple is working on an electric car, though whether that's something it can conceivably make itself remains to be seen. It doesn't have the manufacturing base of many other companies, so it may need some real restructuring or some strong partnerships with other companies to have much of an impact.