Microsoft's Surface Book was one of the more surprising announcements of the Surface Pro 4 event held earlier this week, as right after Microsoft hailed its new two-in-one as the ultimate laptop replacement, it announced a 'laptop' that could also operate as a tablet. Still, it's not just interesting because Microsoft can't figure out what it is, but also because it comes packing a custom Nvidia graphics chip based on the Maxwell architecture.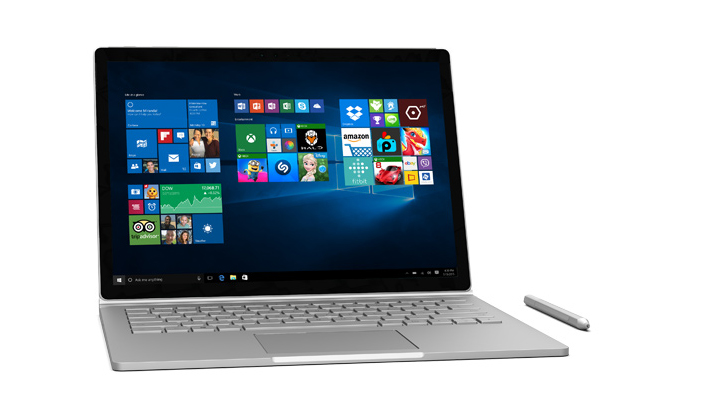 We don't know much about the Maxwell core, other than that it was custom built for the Surface Book and is twinned with a gigabyte of video memory. Speculation places the performance somewhere in the region of a GTX 950.  Alongside it is an i5 or i7 Skylake processor, depending on user preference, up to 16GB of RAM and as much as a terabyte of storage space.
[yframe url='http://www.youtube.com/watch?v=XVfOe5mFbAE']
Of course Surface Book buyers may not end up using the big GPU that much anyway, since it can be left behind with the keyboard when not needed. Separating the tablet section from the rest of the Surface Book switches it over to the lower powered on board Intel graphics (be they HD or Iris) which should help conserve battery power. If users want more graphical power while in tablet mode, they'll need to fold the keyboard away rather than detach it.
Although up for pre-order in the U.S., UK pricing and release details have yet to be announced.
Discuss on our Facebook page, HERE.
KitGuru Says: What do you think of Microsoft's latest 'laptop?' I wouldn't mind one myself.