In a landmark moment in the history of space travel, a company has been selected to transport humans from the bounds of Earth, into the cosmos above, in its own capsule design. Space X, the company founded by Elon Musk in the early '00s has finally come of age and will use its Dragon pod to launch astronauts to the International Space Station (ISS) in 2017. Even more excitingly though, it may even use thrusters to land on a return to Earth.
Since the retirement of the Space Shuttle fleet in 2011, NASA has had to rely on Russian Soyuz spacecraft to carry astronauts to the ISS. This is something that has been heavily criticised by many over the past few years, suggesting that it was imperative that the U.S. established its own method of getting its people to the important space-based-structure. With Space X, it may have that solution.
"When Crew Dragon takes Nasa astronauts to the space station in 2017, they will be riding in one of the safest, most reliable spacecraft ever flown. We're honoured to be developing this capability for NASA and our country," said Space X's president and COO, Gwynne Shotwell (via Wired).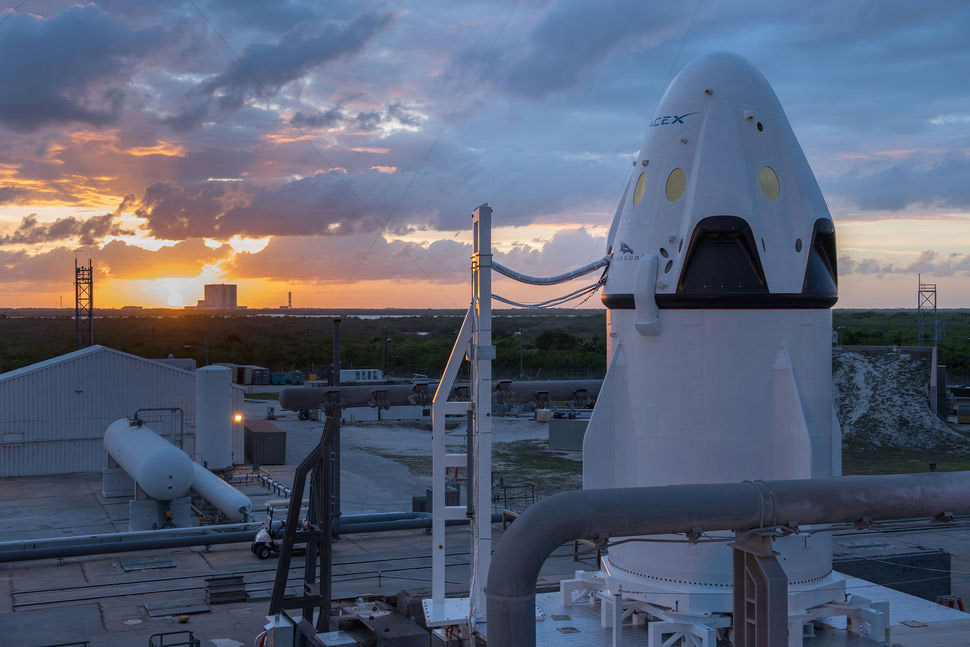 The Dragon crew capsule definitely looks the part. Source: SpaceX
As Shotwell points out, safety has been a major development of the Dragon crew capsule. It has a built in abort system that would likely have prevented any crew fatalities had the recently failed Falcon 9 launch contained people and not ISS supplies. The capsule is also much  roomier and clear of sharpened edges and bulky controls. There are even climate controls to make the astronauts more comfortable during their ascent and descent.
And it's that descent that is perhaps the most exciting, as the Dragon crew capsule is equipped with landing boosters, which enable a landing on dry-land, instead of an ocean splashdown. This is the technology that will one day make it possible for a Dragon capsule design to be used in transporting humans to the surfaces of other planets. Like Mars.
Discuss on our Facebook page, HERE.
KitGuru Says: Compared to traditional launches in capsules like the Soyuz, the Dragon looks practically tourist like in its level of comfort. Future astronauts won't know how lucky they have it.