Mark Zuckberg is one of those figures in the world of tech, who has had an enormous impact on the way the world works. Facebook has changed social interactions, the way we find information and online activity; whether you believe it's for the better or not. His stance on personal privacy has often been polarising however, leaving some to wonder whether his announcement of two months away from Facebook for paternity leave, will change it.
Back in 2010 Zuckerberg coined the phrase, "privacy is dead," suggesting that it was no longer a "social norm," now that Facebook had exposed all of us to one another. However he changed his tune just a few years later, as in 2013 he famously purchased several houses near to his own mansion in order to improve his personal privacy.
This came several months after his sister posted a candid family photo online without first checking her privacy settings.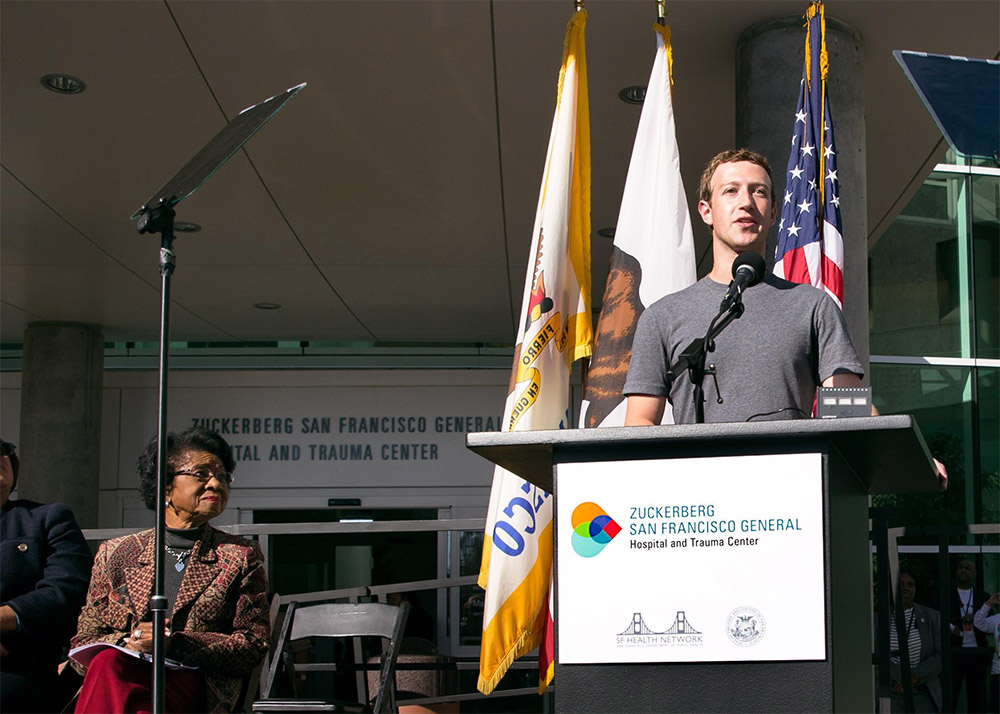 Outside of Facebook, Zuckerberg recently dedicated a new Trauma Centre at San Francisco General hospital. Source: Zuck/Facebook
Of course spending time with a new child is a commendable thing, though not always something that is financially viable for all parents. Still, his actions are surprising for someone even in his financial position, as important industry executives rarely take off large chunks of time, even for something as important as a baby's birth.
Reuters puts this in context by pointing out that Yahoo's CEO, Marissa Meyer, took just two weeks off for the birth of her child in 2012. Her latest pregnancy saw her state that she would be working throughout her limited maternity leave.
With Zuckerberg keen to have more of a traditional family life with his new child though, it will be interesting to see if this leads to him having a more privacy-orientated stance with his business once he considers that privacy of his own offspring too.
Discuss on our Facebook page, HERE.
KitGuru Says: Perhaps his leave will also continue to help ease the stigma that men should continue working during the early days after a child's birth.