Along with its continual efforts to reduce the cost of rocket launches in a meaningful way, Space X has also previously discussed the possibility of making high-speed, wireless internet available to all. However it's now having to defend its reserved part of the spectrum from those who would use it to help speed up adoption of 5G connectivity.
Currently Space X has reserved the 12.2 to 12.7 GHz band of the spectrum for a possible satellite solution to the world's internet connection problems. The idea would see hundreds of micro-satellites provide access to everyone all over the world, wherever they are However that frequency is prime digital real estate and others want at it.
Specifically the Multi-Channel Video Distribution and Data Service Coalition, made up of the likes of Dish Network, wants to see that part of the spectrum given over to its group, to allow for new 5G services to developed.
In a recent petition to the FCC, it stated that leaving that part of the spectrum in the hands of Space X and other satellite proponents like OneWeb, would lead to the 5G deployment being "jeopardised." In its petition, it claimed that the spectrum was currently sitting unused and could help offer better services to consumers.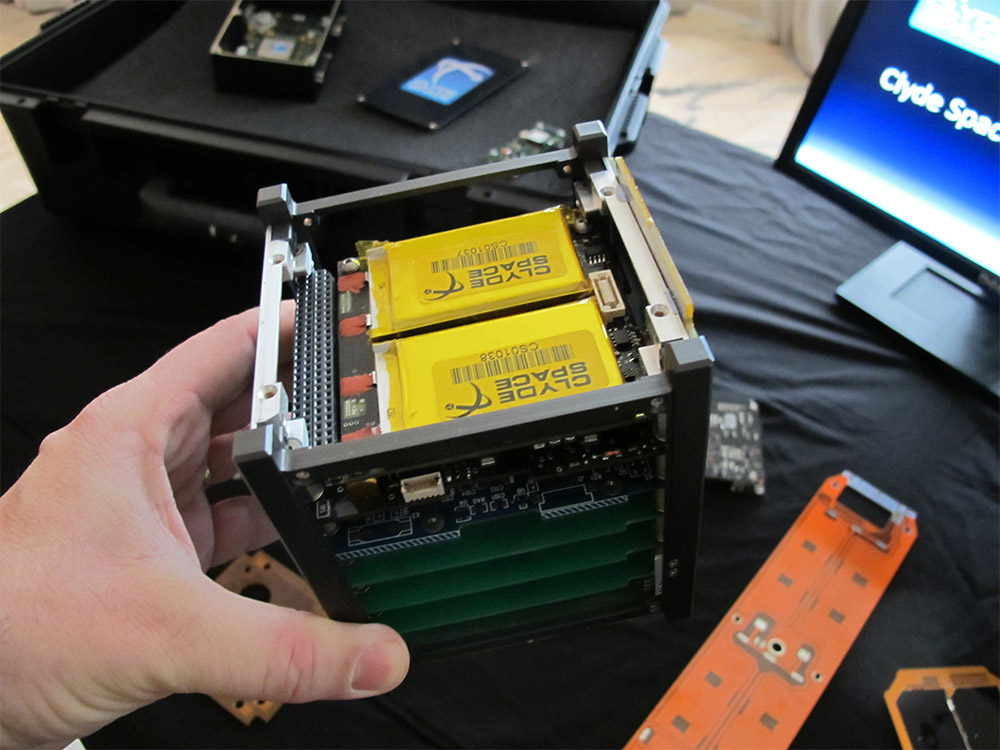 Source: Wikimedia
However Space X has countered these claims, stating that it was currently in a "critical stage" of development with its satellite based project. OneWeb also commented through its venture, Intelsat, stating that it had an application to access the spectrum itself and would not leave it idle if given the chance.
This is the first we've heard from Space X about its developments for many months, though we're told the project is progressing swiftly. OneWeb however may be more at the forefront of such a project, as its partner, Airbus, is set to begin construction of many hundreds of miniature satellites that could make universal internet a reality (as per GeekWire).
It's also announced a number of other partners in recent months.
Space X isn't sitting idle though. It has a number of job openings at the company and is actively hiring highly qualified professionals to work on the project. Elon Musk himself recently flew in to the Redmond offices too, leading to much speculation.
Discuss on our Facebook page, HERE.
KitGuru Says: Although I hope Space X would open up the network so that ISPs could compete openly on the network, I like the idea of high-speed internet wherever I go that's not beholden to the old networks.