Tesla has purchased one of the companies that helped it develop the Model 3 affordable electric car, Grohmann Engineering. The German firm is well known for its pedigree in automation and electronics manufacturing and will form the basis for the newly announced Tesla Advanced Automation Germany headquarters.
Although Tesla has been pushing the envelope in production of batteries through its Gigafactory and with electric vehicles by releasing patents universally, when it debuted its Model 3 earlier this year, interest was unprecedented. It secured several hundred thousand pre-orders, which while positive for the company's bottom line, meant one big headache in terms of production: Tesla can't even come close to fulfilling those orders with its current capacity.
So Tesla has spent much of 2016 trying to ramp up its production lines to make it possible to produce more cars at a much higher rate. However it is still expected to produce a mere 50,000 vehicles in the second half of 2016, which even if repeatable over the next 12 months, doesn't come close to matching pre-orders for the Model 3, as well as ongoing orders for already available vehicles.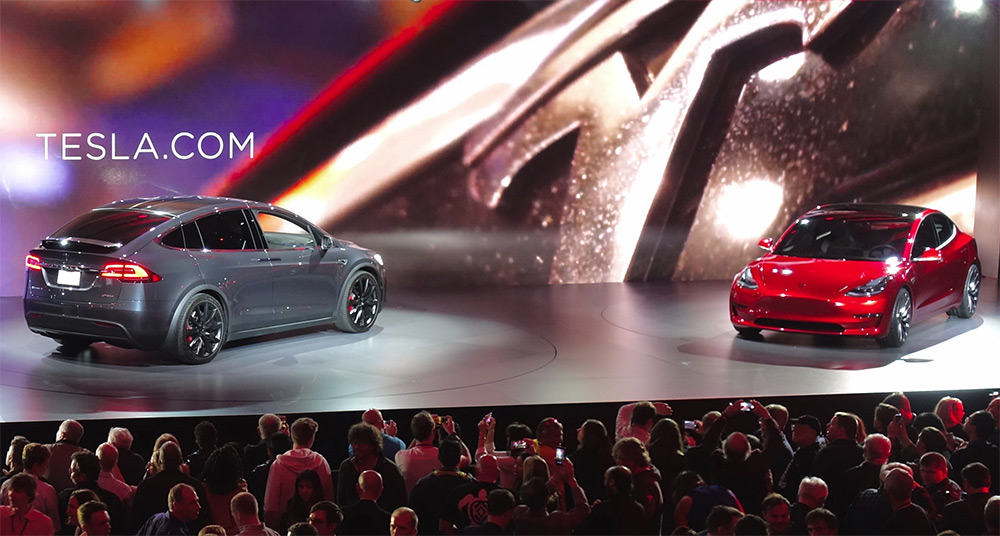 Source: Steve Jurvetson/Flickr
With that in mind, Tesla is looking to make its vehicle manufacturing system much more automated, in order to speed it up and improve its efficiency. To do that it will make use of Grohmann's deep knowledge of autonomous manufacturing, which it hopes will in turn allow it to produce as many as 500,000 cars a year by 2018. That's a five fold increase in just over a year. If it can pull that off, it would be a huge achievement.
"Combined with our California and Michigan engineering facilities, as well as other locations to follow, we believe the result will yield exponential improvements in the speed and quality of production, while substantially reducing the capital expenditures required per vehicle," Tesla said in a statement.
Although the deal for Tesla to buy up Grohmann Engineering will need regulator approval, it is expected to go through without a hitch and should be officially complete by early 2017. No financial details about the purchase were revealed.
Discuss on our Facebook page, HERE.
KitGuru Says: Tesla certainly needs to make dramatic moves if it hopes to deliver on all of those pre-orders. It has a history of being a little behind on its manufacturing schedule, so perhaps this move will help change that in the future.