Want to take a look at how Tesla's monstrous battery production plant, termed the Gigafactory is coming along? Well now you can, as there's a new 4K resolution, drone video flyover of the facility in its current state, which is at 1/4 the size of the final thing. Termed the "pilot plant," by company founder Elon Musk, it's located in the Nevada desert and will eventually provide as many as 6,500 jobs and supply 500,000 Tesla cars with batteries per year.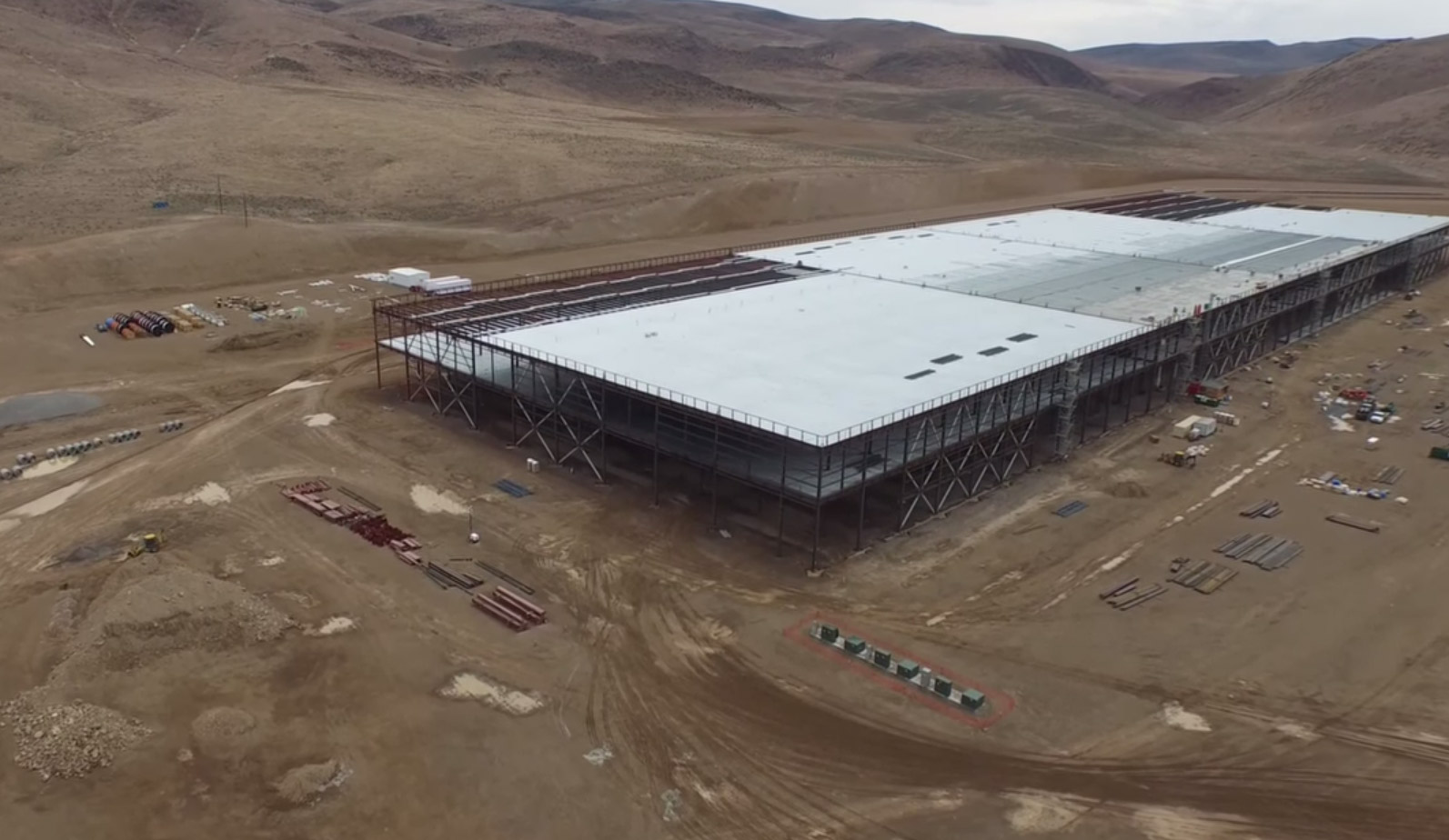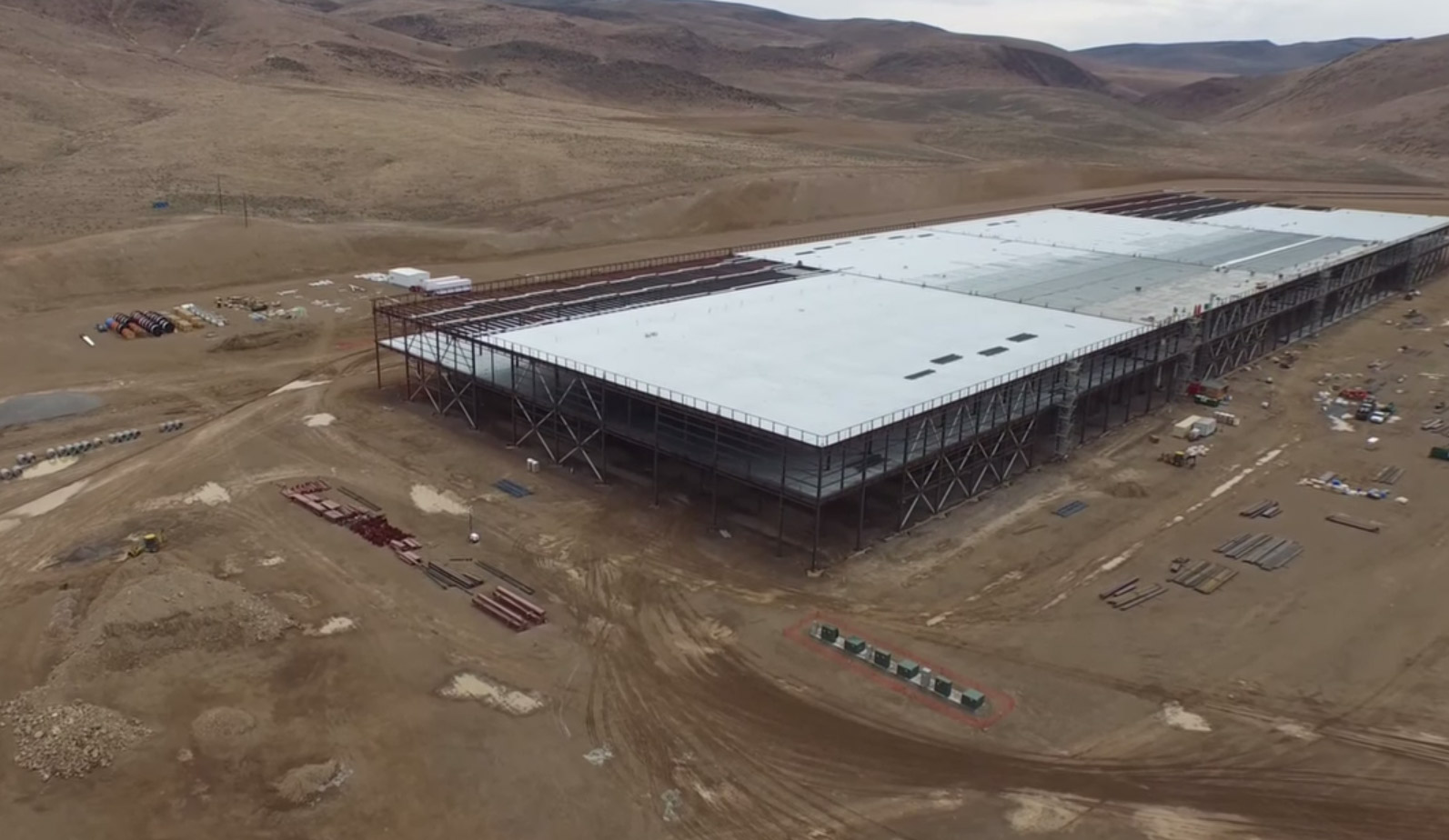 In the fly by we can see that production is continuing apace, though there is still a lot more work to do. The scale of the facility is enormous however, with giant lorries and construction equipment nearby dwarfed by its expanse.
[yframe url='http://www.youtube.com/watch?v=YSyE2RorjRI']
Gigafactory 1 will come online in 2017 and by then is thought likely to have cost as much as $5 (£3.19) billion to build, though it is expected to make as much as $20 billion for the local area over the course of the next two decades. It will produce lithium-ion batteries more efficiently than Tesla's current production facilities can, bringing the price of the batteries used in its cars and powercells down by as much as 30 per cent.
Better yet, the facility will be entirely powered by solar cells, thereby having much less environmental impact than a traditional manufacturing plant. Those will be provided by another Musk investment venture, SolarCity. That company will also benefit from a secondary manufacturing facility Musk is pushing to build in New York State, which will produce solar cells for commercial and consumer usage.
Discuss on our Facebook page, HERE.
KitGuru Says: Quite a construction project. It will be interesting to see what such a development in the – relatively – middle of nowhere does to the local area.