The House of Lords EU Committee wants to see more restrictions placed on the use of drones in the UK, with users forced to register their ownership. This would include both commercial and personal uses of the technology, which is counter to American legislation which recently gave the thumbs up to registered commercial users, whilst asking civilians to simply stick to guidelines of best practice.
Part of the reason that the Lords wants to see drone control tightened is so that the government and authorities can keep track of who owns them and where they are at any one time. This would help address concerns it said, about the safety of the technology which could allow people to sabotage planes or attack secure locations without having to invest more than a few hundred pounds.
However, the other reason that the committee wants things locked down a little, is because it doesn't want the industry to fail. It speculates that by the year 2050, the drone industry could create as many as 150,000 new jobs in the UK alone.
"It would just take one disastrous accident to destroy public confidence and set the whole industry back," said Committee Chairman Baroness O'Cathain (via the Telegraph).
"That is why a key recommendation is that drone flights must be traceable, effectively through an online database, which the general public could access via an app. We need to use technology creatively, not just to manage the skies, but to help police them as well," she said.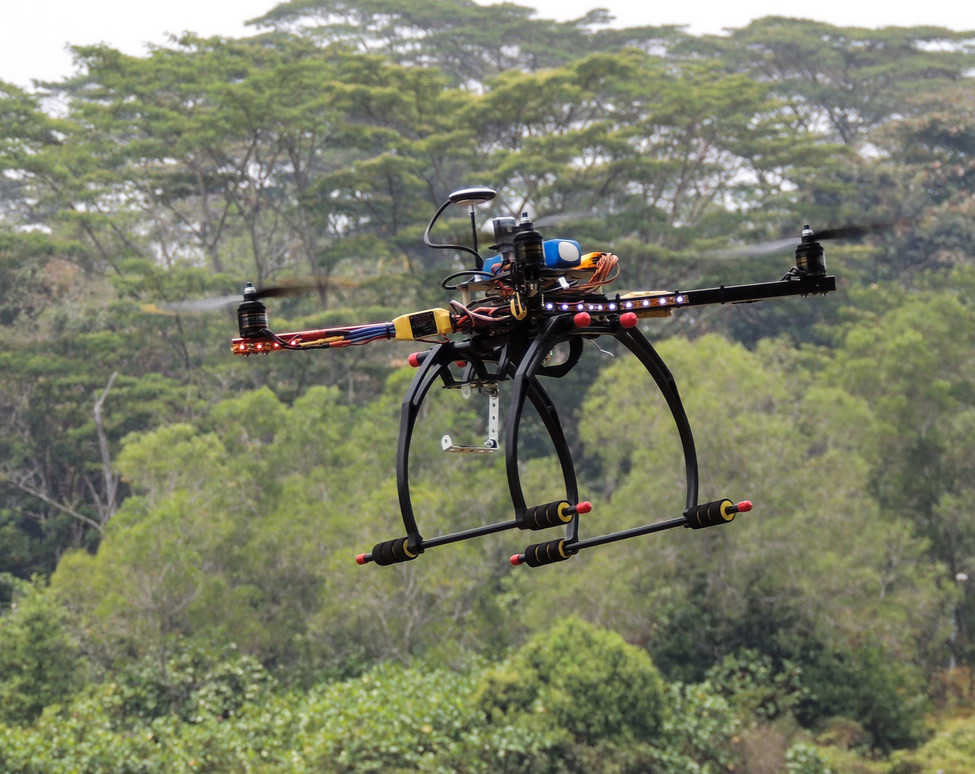 However, O'Cathain was keen to point out that the committee didn't want to see too much regulation put in place. If that happens, it believes it would stifle the industry just as much as letting a nasty accident take place by not being vigilant enough.
Current rules in place limit those flying drones heavier than 20KG anywhere but in designated areas and if your drone is smaller than that, you need to retain eye contact with it at all times are are forbidden from flying it within 150 metres of built up areas, or 50 metres of a person other than yourself.
Discuss on our Facebook page, HERE.
KitGuru Says: Drone control is difficult as you don't want to kill off a technology that is allowing for a lot of amazing advances in fields like farming. Do we need tighter regulations? If so, how can we do that without hampering the industry's development?
Image source: Michael Khor