There are a number of fun electronic, driverless car designs doing the rounds at the various tech firms and automakers around the world and Volkswagen is no different. Its latest concept is an interesting one however, as it features a retractable steering wheel, which could show a future of mixed driver-driverless travel.
One of the biggest hurdles for autonomous vehicles in many countries around the world, is that legislation has yet to catch up with the technology. Whether it's state, federal or continent wide laws, in many territories, you simply cannot have a car without a steering wheel and pedals. But of course that seems a little silly if the car is mostly driving itself. VW's solution to that problem seems rather elegant.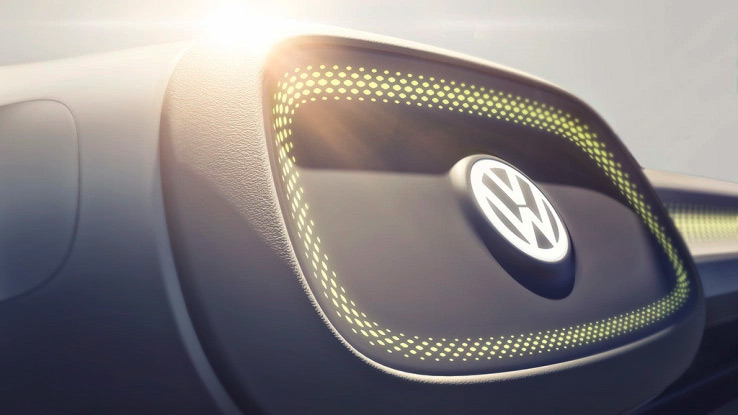 Thanks TechCrunch for the screengrab. 
Set to be shown off at North American International Auto Show in Detroit, in January, VW's multi-purpose showcar will feature a steering wheel that can retract right into the dashboard, among other innovations. Based on the ID concept that was initially shown off at the Paris Moror Show earlier this year, this concept is fully electric, features a tonne of gadgets and extras and could well be the type of car we all own in the future.
[yframe url='http://www.youtube.com/watch?v=OlNNfgz_nDs']
Volkswagen's teaser text is full of lots of expansive words like "authentic emotionality," and "honest character," but the core concept is that this is a compact, all electric vehicle that will be fast, efficienct, comfortable and allow for you to take your hands off the wheel entirely.
"While the driver relaxes, laser scanners, ultrasonic and radar sensors and cameras monitor other road users and the surroundings," VW claims.
Discuss on our Facebook page, HERE.
KitGuru Says: A retractable steering wheel would not only let people drive the car when they want and hand over to the AI when they like, but also makes the car a viable product in all sorts of markets that require a steering wheel to be road legal.