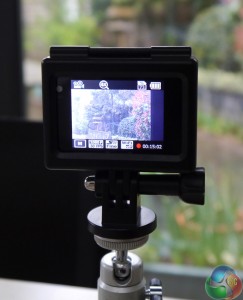 Here's the EXtreme sat on a camera tripod.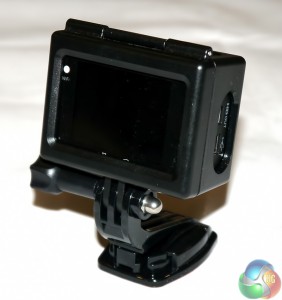 And here it is connected to one of the adhesive bases.
There are other mounts in the iSAW accessory listing (link), including a chest strap, a head strap and a suction mount to secure the EXtreme for motorsport however most of the hardware comes in the package and those optional extras are for specialist applications. Take a look through the Go Pro product catalogue and while you have to admire their inventiveness it looks like a damn fine way to spend money in lumps of £20, £40 and £50.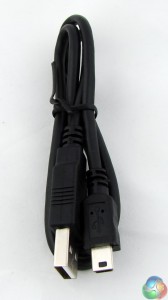 The package includes a USB cable which might come in handy however I used a card reader to transfer photos and movies from the MicroSD card to my PC and I used one of my old phone chargers to connect the EXtreme to a wall socket.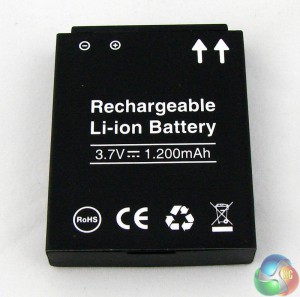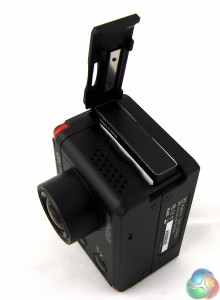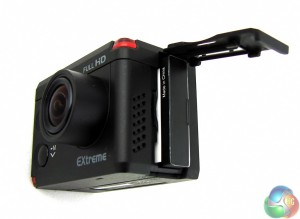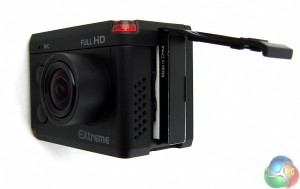 The Li-Ion battery is a 1,200mAh unit. The label actually says 1.200mAh however that is wrong and it should be a comma rather than a full stop.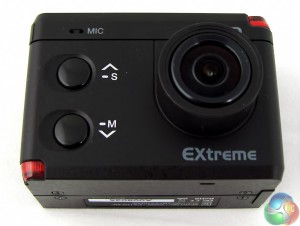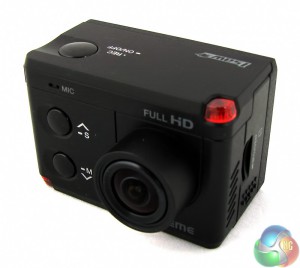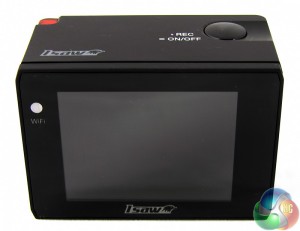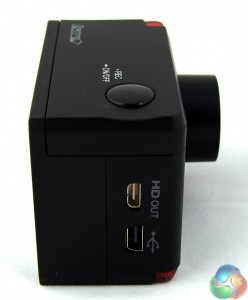 The bare camera measures 61mm x 43mm x 42mm and weighs 112g and as you look at the photos it is worth reminding yourself that the 2-inch LCD screen pretty much fills the back of the EXtreme. It is a tiny piece of hardware.
There are two buttons on the front that you use to adjust digital zoom and also to navigate your way around the set-up menu. The button on top is used to turn the camera on and off and also acts as a shutter control for taking photos and movies. When you're in the set-up menu this is the button you use to select an option. It can get a bit fiddly but the three buttons are really all you need.
Although the Extreme has a Micro HDMI port next to the USB port you do not get the necessary cable in the package.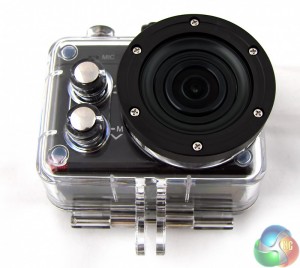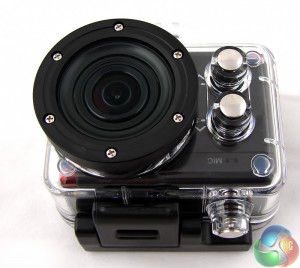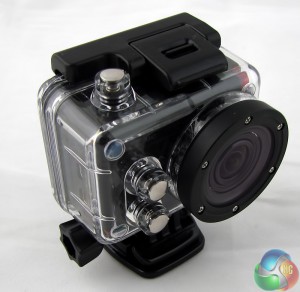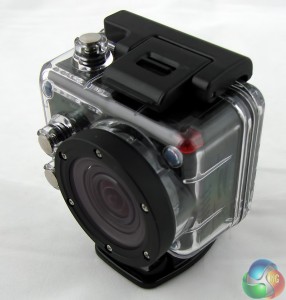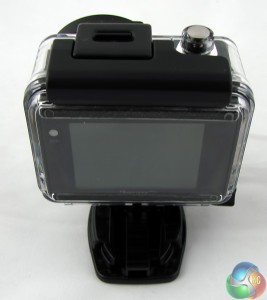 It might seem that life would be a little easier with a jog pad but this would be a nightmare to use with the waterproof casing and in my view iSAW has struck the correct balance here.