Hoping there's a bit more blood in that gum chewing stone, 3D Realms is contesting the idea that Gearbox, when swooping in and 'saving' development of Duke Nukem Forever, acquired the rights to the name and franchise. That means as well, that it plans to continue developing Duke Nukem Survivor with Interceptor Entertainment.
"3DR denies all allegations set forth in the complaint," the long time studio said in a statement, alleging that Gearbox had made a power play for Duke Nukem in the past and had attempted to try and force the original owners of the IP to surrender it. However, according to 3DR, that didn't happen and it should be able to legally continue creating Duke Nukem Survivor.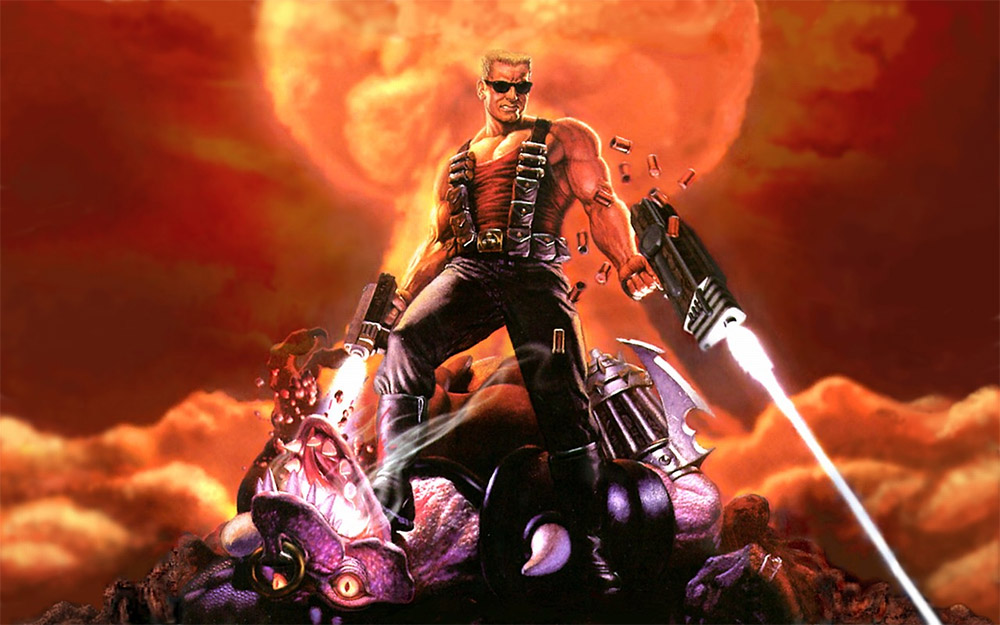 Back in Duke's heyday, would you have ever imagined him being bogged down by lawsuits?
This sort of legal wrangling is hardly new for 3D Realms though, as last year it brought a suit against Gearbox, alleging it was still owed royalty fees by Gearbox, but later the suit was dropped without much fanfare.
Interceptor, which is one of the main parent companies of 3DR, spent most of its statement praising its development studio, only taking a minor swipe at Gearbox: "We were extremely excited for our next reveal, but unfortunately due to the actions of Gearbox Software, Interceptor Entertainment decided to put this reveal on hold in respect of their lawsuit."
However it did add that it and 3DR would continue to develop the game, which according to Polygon sources, will eventually be called Duke Nukem: Mass Destruction. But not yet, that would be silly. For now it's Duke Nukem: Survivor.
KitGuru Says: Not sure what the naming is about. Maybe it's being kept on the down low while the lawsuit plays out?