At this point, most large tech companies have been making efforts to move away from Adobe Flash entirely, largely due to its inefficiency and security issues. So it shouldn't come as much of a surprise to hear that soon Apple will start blocking Flash by default on its Safari browser, along with a few other plugins like Java and Silverlight.
Apple developer, Ricky Mondello wrote a post on the WebKit blog explaining that Safari users can re-enable Flash if a website relies on it but for the most part, the plugin will be disabled by default, particularly if a site has HTML 5 implemented.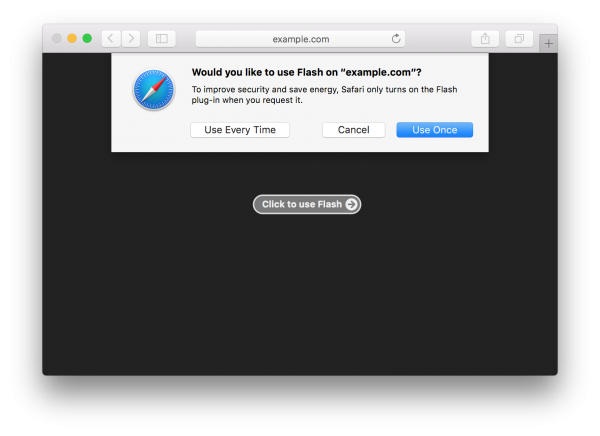 "Most websites that detect that Flash isn't available, but don't have an HTML5 fallback, display a "Flash isn't installed" message with a link to download Flash from Adobe. If a user clicks on one of those links, Safari will inform them that the plug-in is already installed and offer to activate it just one time or every time the website is visited. The default option is to activate it only once. We have similar handling for the other common plug-ins."
If you do visit a page requiring Flash, you will need to reactivate the plugin for that website and then refresh the page to get it all working as normal. Obviously if you would rather just have Flash active at all times, you can find the option for that in the browser's security preferences.
KitGuru Says: Flash has been an issue for a few companies lately, particularly due to the amount of required security patches that seem to arrive almost on a monthly basis. Still though, the software is slowly but surely being phased out across the board.