The British government will be forced to pay £224 million of tax payer money to US IT firm, Raytheon, after it canceled a £750 million contract for a passenger identifying system at the country's borders.
The e-Borders project was approved and signed back in 2007 while the Labour party was still in charge. However, once the Conservative/Liberal Democrat coalition took over in 2010, the project was canceled, citing a series of delays and lack of functioning terrorist database as the main reason.
Raytheon was quick to file a lawsuit once its contract was cut short. It's taken a while but the court has finally made a decision, ruling in  Raytheon's favor. The company will receive a grand total of  £223,595,459 ($373,996,945).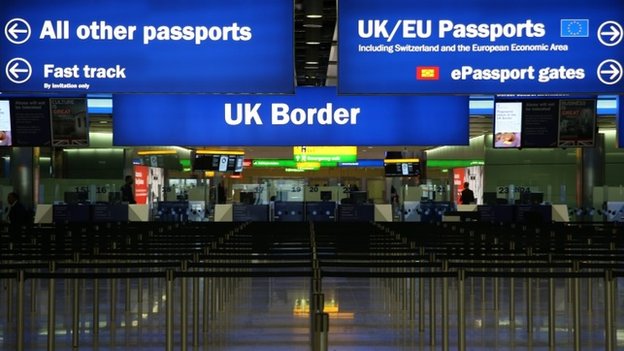 The nine figure sum breaks down to paying the US firm for its three years of work on the e-Borders project, which was valued at £126 million. A further £50 million was added on for damages, £9 million in contract charges and finally, £38 million in interest and late fees.
Despite the charge, the UK government is standing by its decision to terminate the contract, stating that it "inherited a mess with no attractive options". In addition, continuing with the original contract and trying to fix the problems at hand could have ended up costing £97 million more than simply terminating the arrangement, Home Secretary, Theresa May, said:
"The Government stands by the decision to end the e-Borders contract with Raytheon. This decision was, and remains, the most appropriate action to address the well-documented issues with the delivery and management of the programme. Continuing with the contract and trying to rectify the deep rooted problems was estimated at the time as likely to cost £97 million more than terminating it, even with today's settlement."
Discuss on our Facebook page, HERE.
KitGuru Says: That's a lot of money to waste on a failed project. What do you guys make of this?
Source: The Register