If you are a TV enthusiast or even an audio enthusiast, then chances are you've come across Dolby before. The company is currently pushing its Dolby Vision HDR technology for TVs and bringing Dolby Atmos 'cinema quality sound' to homes. Now, Dolby is taking on a new endeavour, the company wants to begin upgrading laptop speakers.
When you buy a laptop, chances are you don't pay too much thought to the sound quality. Most people just want something thin and light, which usually means speaker quality is compromised. Dolby this week began showing off the work it is doing to fix that in the future. Starting with Huawei's MateBook X, Dolby will begin designing speakers for laptops.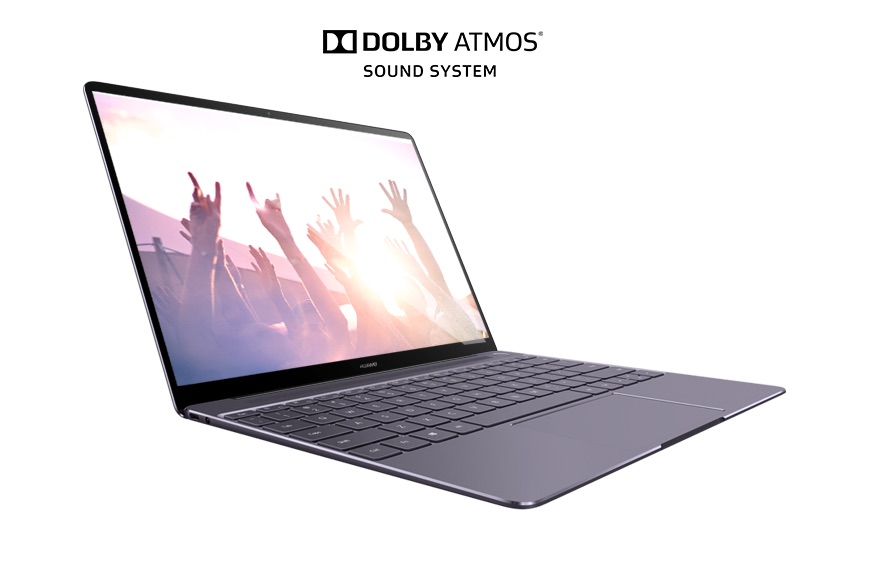 In a media briefing attended by The Verge, Dolby began showing off its new Dolby-powered laptop speakers. Dolby has provided various technologies to PC OEMs for some time now and many PC headsets do come with 'Dolby Surround sound'. However, the new initiative is different as Dolby is involved in the design process right from the start. This means a product can be designed around Dolby's technology, rather than trying to apply it after the fact through software.
Dolby's Senior Product Manager, Jeremiah Douglas explained that this is the "deepest level of collaboration" that the company has undergone. The main thing sparking this move is the fact that laptops keep getting thinner and lighter, which means there is less and less room for good audio solutions. To show off its first set of laptop speakers, Dolby set up two demos featuring the Huawei MateBook X, one with a pair of high-end AKG headphones and another with sound just coming out of the speakers.
According to the report, the sound was impressive for such a thin PC. However, the audio being played was mastered for Dolby-Atmos. For audio that isn't created with Dolby in mind, there are some software audio upgrades applied to help stuff sound better but it won't be as good as native Dolby-mastered audio.
So far, we don't know how many other companies Dolby is planning to partner up with. Dolby won't be the first audio specialist to try and tackle the laptop market though. Recently, Razer acquired THX to help upgrade the audio inside of the Razer Blade laptop series.
KitGuru Says: Laptop speakers tend to be passable but never great. Perhaps with companies like Dolby getting involved in the laptop design process, that may begin to change.