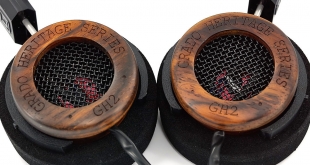 Over the last three decades I have spent a lot of time listening to hundreds of headphones ranging in price from a modest £150 (AKG K 845BT) to an eye popping £35,000 (Sennheiser Orpheus 2). One of my favourite headphones throughout this lifelong journey has been the Grado HP1 – a (now iconic) Joseph Grado headphone that I fell in love with immediately when it was released.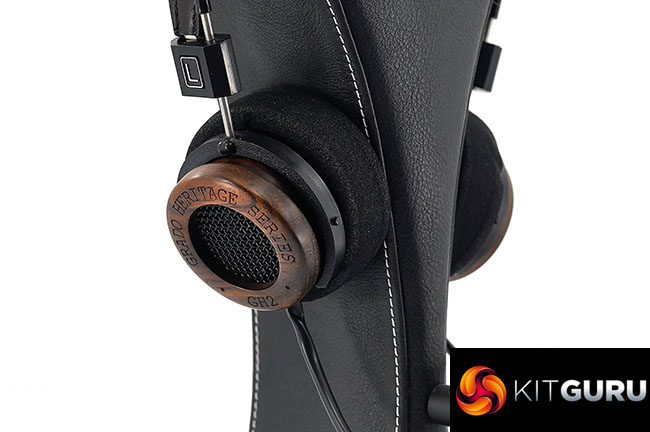 Grado are a family run, Brooklyn based company and in 1990 Joe's nephew John took over as President and CEO. I can't always say that John's headphone designs impacted me in the same way that Joe's did, however I have thoroughly enjoyed spending quality time with their high end PS 1000E and GS 2000E headphones in recent years. If you are interested in learning more about this successful family run company I recommend you catch up on their history, over HERE.
Today's Grado GH2 Heritage are a limited edition headphone (more HERE), and they join an exclusive list of Grado limited run production headphones such as the 'John Mayer' and 'Billy Joel' models, made in very limited edition runs. These headphones won't be around for long, but for now – you can get them online for around the £650 mark (Amazon HERE). Once they are gone, its unlikely you will ever see them being sold on ebay – but you might be able to snag a pair from the Headfi buy and sell forums. Sometimes you can see a collector selling HP limited edition headphones here, but not often.
Eight or so years ago I was involved in a rather serious motorbike accident and one of the many tests they made me take was to check my hearing wasn't badly affected by the considerable impact against a car – they do this test on a fairly regular basis, even today. My audio response rates basically at the upper end of the spectrum – a reassuring fact to know, especially as many other parts of my body weren't quite so lucky.
I only mention this – not to boast that my hearing is great, but to give a little perspective to audio reviews you may read online. When KitGuru tests much of the hardware we get to review – there are quantifiable benchmark figures we can present. Frames per second, the watts demand under load, temperature curves and clock speeds. Its not quite so scientific when we test audio gear.
Much of the enjoyment taken with listening to music is based on many (non scientific) factors –  do you like very pronounced high frequencies to extract every little bit of micro detail? Do you prefer a sweet mid range to enjoy those sultry female vocals? It is worth pointing out that the quality of your hearing also plays a significant factor. If your hearing has lost a little of the frequency range response (and its likely to happen the older you get) then a headphone deemed as 'bright' could actually work out better for you. One of my friends is firmly what I would call a 'bass head' – so any headphone he wants to wear has to rock his teeth out, otherwise he would simply say 'Total crap'. That is about as unscientific as you can get.
Personally, I tend to favour a fairly neutral curve without any specific frequency range dominating the experience. I do love the Stax 009 headphones, but not for specific genres. They extract great detail from many of my classical recordings, but they are not ideal when you want to enjoy classic rock. The Abyss 1266, Grado HP1 and Audeze LCD4 tend to excel in that particular category, each having their own distinctive sound signature.
Many headphones (and amplifiers/cables) do add their own sound characteristic to the mix, but I would prefer to err on the warm side of neutral, if given a choice.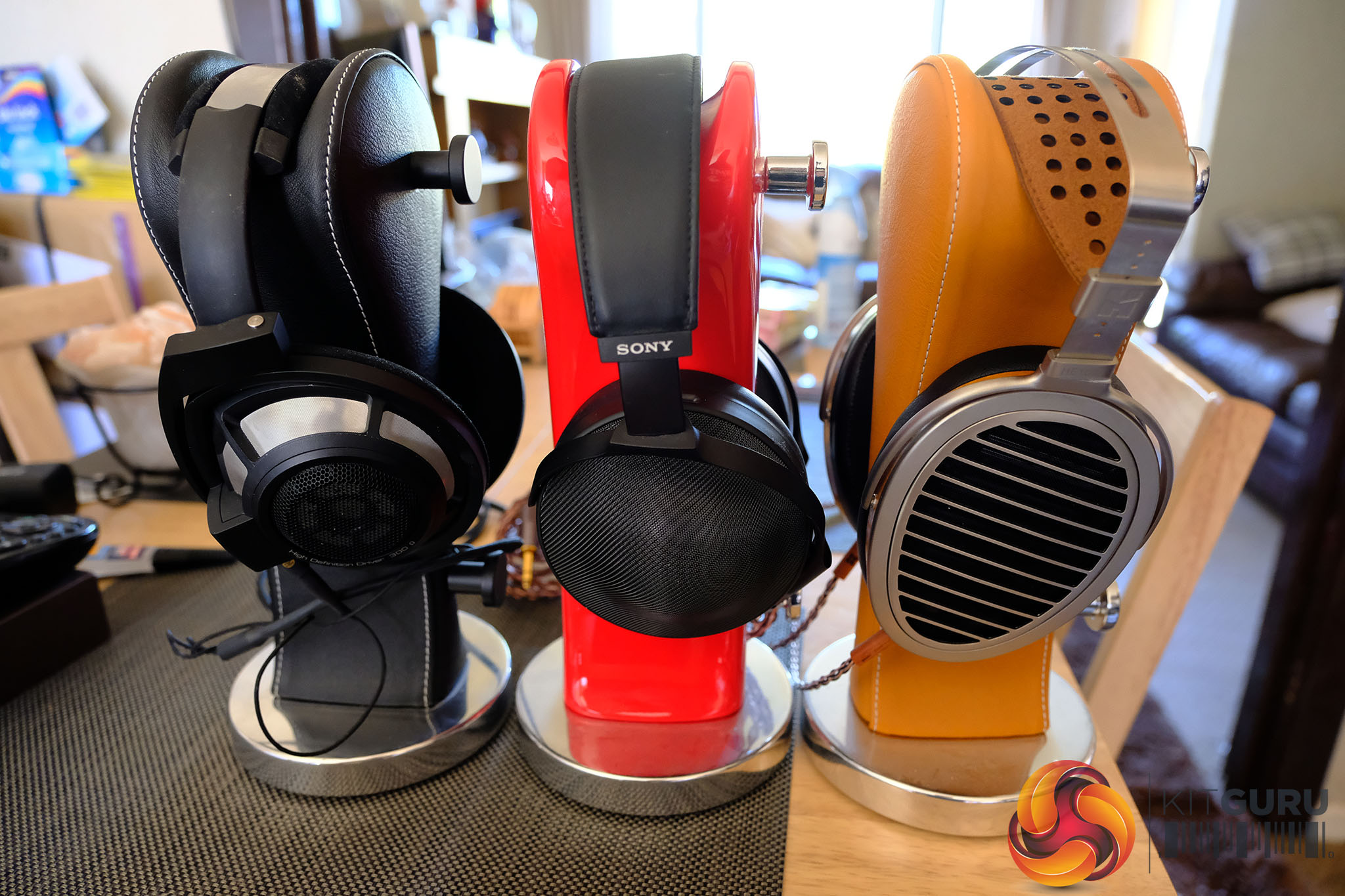 While I could discuss many headphones today, the three that win most of my head time are the (right) Hi-Fi Man HE1000 (Rev. 2 with Kimber Cable), (left) Sennheiser HD800S (with Cardas Cable) and the Sony MDR-Z1R. I had planned to review the HE1000 Rev 2 at the time of launch, but I got rather ill at the time and ended up forced into surgery, so I sadly consider this a missed opportunity for KitGuru.
For those interested, I did cover other headphones and configurations in previous articles which you can see HERE, HERE and HERE. I will be making some changes as those articles are now a little out of date, but all in due time.
Grado GH2 Audio Specs:
Transducer Type: Dynamic
Operating Principle: Open Air
Frequency Response: 14 – 28,000 hz
SPL 1mW: 99.8 dB
Nominal Impedance: 32 ohms
Driver Matched dB: .05 dB
Vented diaphragm
Cocobolo air chamber
UHPLC copper voice coil
HPlC copper connecting cable
Included Accessories: Warranty, Grado story-sheet, 6.5mm Golden Adapter
Review photography handled in house at KitGuru with a Leica S series medium format camera and S series prime lens. Please do not use any of the images within this review without express permission.