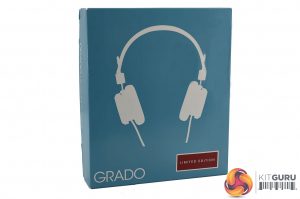 Grado are not known for their extravagant box designs. While the sky blue box may look very plain, by their own standards, it is in fact very fancy indeed.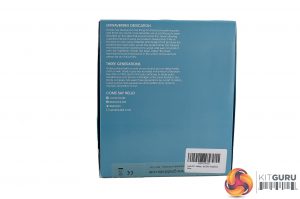 The rear of the box details the three generations of the family alongside their 'unwavering dedication'.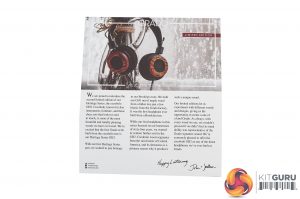 Inside the box is a pull out sheet of paper explaining the family heritage and that this headphone is actually the second limited edition of the Heritage Series. This headphone is crafted from Cocobolo wood which is known for use in the construction of instruments. Grado say that Cobobolo wood is 'some of the most beautiful and tonally pleasing woods we have ever used'. Grado fans will already know that the GH1 headphone run was crafted from a fallen Maple tree in their home city of Brooklyn. It is no longer available.
Cocobolo wood is actually a very dense wood and Grado say this headphone is one of their finest headphones to date.
Inside, yet more literature on the headphones along with some fitting guidelines.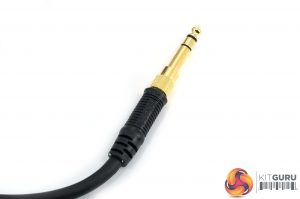 There is no cable extension in the box, and Grado have opted for a small 3.5mm jack, fitted to a 1/4 inch sized adapter. The cable length is 3 foot. If you already own one of the more expensive Grado headphones then you will likely find this unusual, as Grado tend to fit the larger 1/4 inch plug to the cable directly, with a 3.5mm extension adapter cable for connection to portable devices, such as a phone.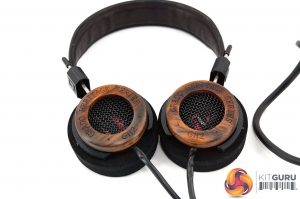 The Grado GH2 Limited Edition headphones are beautiful in the flesh, and I hope my pictures do them justice. I know Grado headphones split opinion quite dramatically – you will either love, or hate the appearance. The Cocobolo wood will vary in appearance, from headphone to headphone – no two will be the same.
These are open back drivers with an air chamber made from Cocobolo wood. Every pair of headphones is hand made from start to finish  – which in my opinion gives them a sense of exclusivity. Even the headband is hand sewn.
Grado are using a pair of their newest 'red' drivers, which can be seen behind the black grill.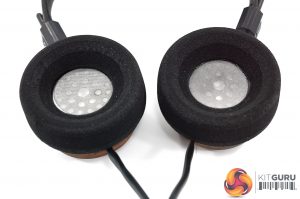 Grado supply a pair of soft ear pads with these headphones, but they are interchangeable. You can actually attach different sizes of ear cushion to the cups if you want – changing the sound signature and staging quite significantly. This falls outside the confines of this review, but you can see some of the available options over HERE. I test them with the supplied ear pads in this review.
The cable is HPLC copper to deliver a high quality signal to the drivers and UHPLC copper voice coil.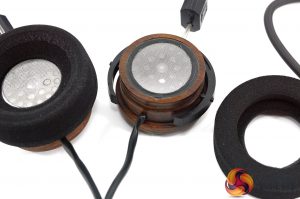 As I mentioned earlier – every pair of Grado headphones is hand made, and as such you will often notice tiny little imperfections in the build, generally around the driver and earcup. Think of it as adding more charm to the design.
After using the HiFi Man HE1000 and Abyss 1266 headphones for some time, I was immediately taken aback by how little The GH2 Heritage weigh in hand. They are very comfortable to wear however as they don't put any stress on your neck or shoulders and they are easy to walk around with – although they do attract a lot of interested looks from people! Break away from the BEATS crowd I say!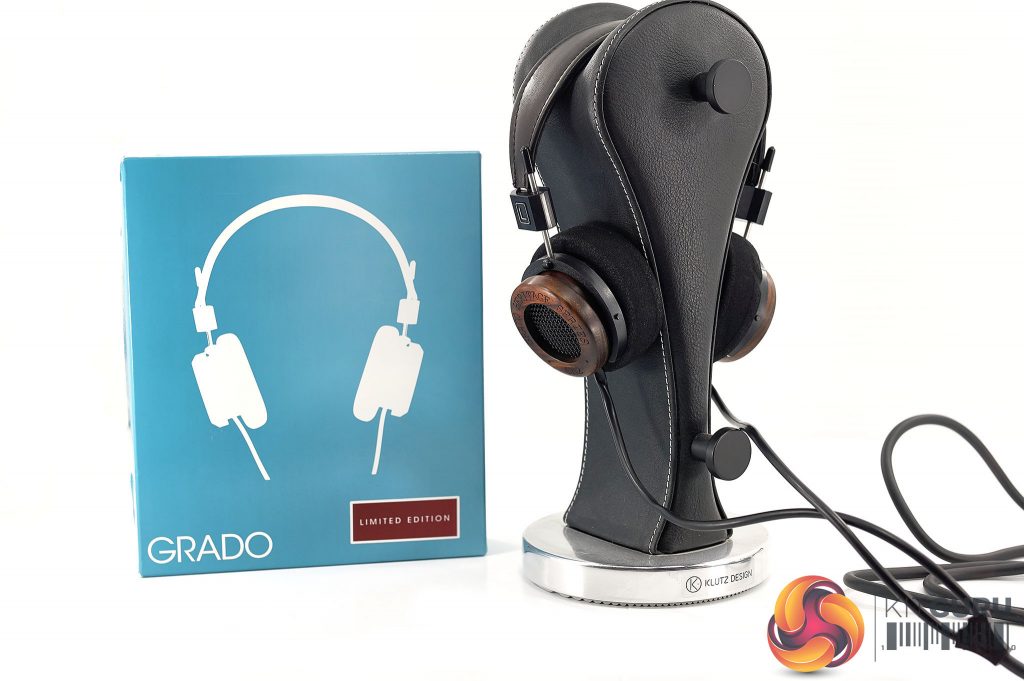 I genuinely do like the appearance of the Grado GH2 Heritage Limited Edition headphones. The textured wood surface and medium sized earcups make them versatile, each to carry around, while delivering very high levels of sound quality well in advance of any mass market headphone available on the market today.