KitGuru invest plenty of time into analysing and reviewing headphones, but they are generally 'gaming grade' products, priced between £30 and £100. But what if you have a lot more cash on hand and want a set of headphones that will reveal every single detail from your precious vinyl, compact discs or high resolution audio files?
Buying a set of 'audiophile' grade headphones can be a very expensive undertaking. Not only do you often need to part with a grand (or more), but you need to ensure they are partnered up with serious amplification, otherwise it is a complete waste of time. We won't delve too much into dedicated headphone amplifiers today, but I will mention specific partnering equipment I have had great success with when talking about the headphones.

Before I get into my top 10 headphones, I thought it would be worthwhile looking at a couple of pair of headphones which even today would challenge for the top position.
Gone but not Forgotten!
When I am not running KitGuru, I do take audio very seriously, I have probably spent hundreds of thousands of pounds over the years on audio equipment and have owned probably every single pair of exotic headphones you could buy, from the iconic Sony R10 to the Sennheiser Orpheus HE90. Both of these headphones actually make a serious claim to being THE best headphone ever made — however for the purposes of this article today, we have a problem – they are no longer in production.

The Sony R10 headphones were based around a 50mm 'Bio Cellulose Dome Diaphragm' and only 2,000 of them were ever made. At the time they cost £2,000 per pair, and prices now on the second hand market are often in excess of £5,000 – especially if the seller still has the original box and documentation. Sony tweaked the headphones over their short run period and owners have classified them into two categories. 'Bass Light' and 'Bass Heavy'. The headphone had real lambskin covered ear pads and the ear cups were made from aged wood from Zelkova trees. Sony did make other headphones with Bio Cellulose drivers, but the R10 are still seen as the best headphones they ever made. I own a pair of both bass light and heavy and while delicate to handle, they have a sound signature quite like no other.
I have had great success pairing these headphones up with the Ray Samuels Emmeline II B52 amplifier. They aren't particularly hard to drive, but will become more focused with well matched partnering equipment.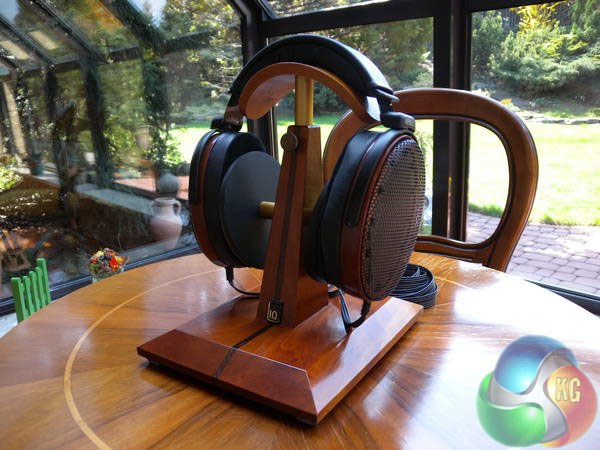 The Sennheiser Orpheus HE90 is another headphone that is no longer in production. In the early 1990's Sennheiser asked their engineering team to create the best headphones they could – regardless of price. This is how the Orpheus HE90 came to life. Only 300 of these were ever made. At the time the asking price was around $16,000. I bought a pair of these for around £10,000 a decade ago and sold them two years later for £15,000. You may find a pair on ebay today for around £20,000-£25,000.
Each pair of He90's came bundled with a dedicated valve amplifier by Sennheiser – called the HEV 90. The amplifier had six valves, each protected by a steel casing.
This headphone setup apparently had a range of 7 to 100,000 hz, well beyond the rating of the human ear. There is a lot of debate on this subject, as many experts have argued that Compact Disc will never sound as good as vinyl due to the inherent roll off of red book digital discs at 20,000hz. Frequencies above this are argued to enhance the audio experience and this is part of the reason why a select audience still buy high grade vinyl discs. Super Audio CD has never really taken off, but I use a Cary CD303T SACD player and the difference between a standard CD and Super Audio CD is incredible. The only downside is the price of a SACD – they can often cost in excess of £50.
The Sennheiser Orpheus HE90 in my own humble view is the best headphone that money can buy, but like the Sony R10 headphones, it is no longer in production. If you listen to a complex, well recorded orchestral piece you could close your eyes and be transported to the actual event, when it was recorded. I don't think anything I have ever owned since then has came close.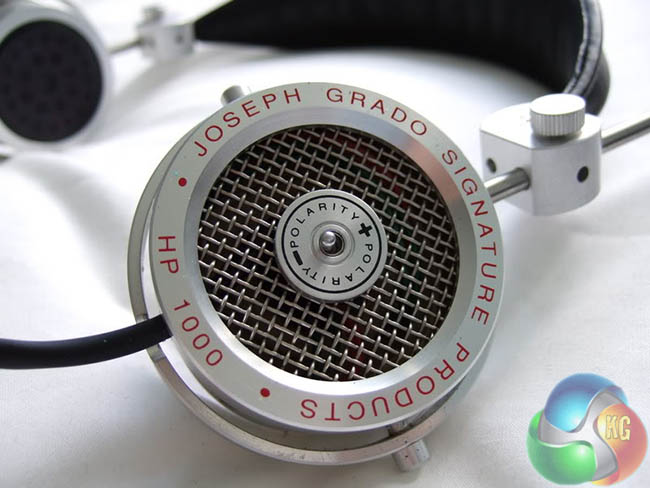 Thanks to Joe for the use of his picture.
GRADO are a small family run business, who have a huge worldwide following. Before Joseph Grado handed over the company to his nephew John Grado, he created one of the best headphones that money could buy. The Grado HP1 is an iconic headphone that you may see listed on Ebay from time to time – as they are no longer made. They often sell in excess of £2,000 – depending on the condition.
Joseph Grado called these headphones 'Professional Recording Monitor Headphones' and a percentage of them were sold to professional recording engineers and equipment designers who needed to analyse material they were mixing. Grado's design goal at the time was to control resonance which can plague headphones with a plastic housing. The earpieces are crafted from Machined Aluminum alloy parts, which are then brushed to improve the appearance. The company used a stainless steel spring rod which was padded with genuine leather. Every pair of these headphones were assembled by hand – by Joe Grado himself. At the time they cost $600 and their value has increased significantly.
I never found these headphones very hard to drive although as always, a high grade headphone amplifier would help to improve and tighen bass frequencies. They are a great pairing for rock and pop music and are very forgiving of poorly recorded material and compressed MP3's. The polarity switch was an interesting addition only featured on the HP1. The HP2 was the same headphone without the polarity switch and the HP3 was a lower grade version, not as closely matched.