Media companies have lumped Google with a lot of responsibility when it comes to fighting piracy, so much so that Google now handles two million takedown requests every single day. According to Google's own transparency report, the company received 65 million takedown requests in the last month alone. The math puts that at around 1500 requests per minute from over 5069 different copyright holders.
This is double the amount recorded last year. Obviously as we have known for some time, copyright holders aren't always entirely accurate in their takedown claims, so a lot of these requests contain the wrong links, point towards legitimate content and are occasionally duplicates of other claims.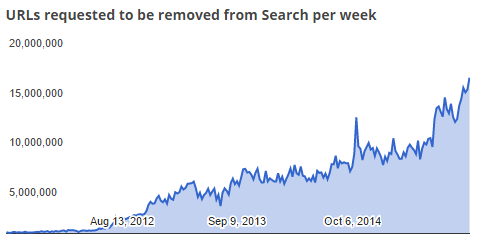 The highest number of requests come from groups like the British Recorded Music Industry (BPI) and the Recording Industry Association of America (RIAA). While these takedown requests are common Google has done more on its end to help combat piracy by reworking its page ranking system to demote known piracy sites.
According to the TorrentFreak report, some copyright holders would like to see Google blacklist some sites entirely, though the search engine believes that this kind of censorship would be a step in the wrong direction.
Discuss on our Facebook page, HERE.
KitGuru Says: Google gets tasked with a lot due to its position as the most used search engine in the world. However, copyright holders could do more on their part to properly fact check their notices before sending them off.