Google executive and Vice-President of Knowledge, Alan Eustace, has broke the world record for highest altitude jump, skydiving from the edge of space at 135,908 feet. This record was originally set two years ago by Felix Baumgartner, who jumped from 120,000 feet, making him the first free-falling human to break the sound barrier while also setting records for highest manned balloon flight and longest free fall time.
The Google VP has been working on this record breaking jump for three years, although nobody knew he was going to make the jump until the last minute: "As we were watching him go up today, somebody asked us what the record was. We had to look it up! It was cool to break the record, but frankly it was not in the forefront of our minds at all", Grant Anderson, CEO of Paragon Space Development told Forbes.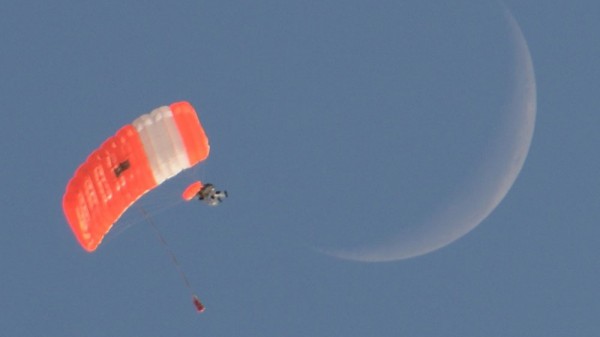 Source: Paragon
Eustace originally approached Paragon back in December 2011. Paragon specializes in life support equipment for extreme environments, such as space. The goal of the project was to develop technologies that could be useful for more human exploration of the stratosphere.
Eustace went up to the edge of space at a rate of 1000 feet per minute, which means that it would have taken around two hours to reach his jumping point. Once he reached 135,000 feet, the Google exec reportedly spent around half an hour just enjoying the view. "I can see the curvature of the Earth and the darkness of space and it's awe-inspiring!" Eustace said at 135,908 feet.
After enjoying the view for a bit, Eustace detached himself and started to free-fall, in less than two minutes he was experiencing weightlessness and managed to break the sound barrier. At 18,000 feet he deployed his full parachute and spent around 15 minutes floating back to Earth's surface.
While the record breaking jump was cool, it wasn't the main motivation behind the project. The technology developed to make this jump happen safely will be further developed and used for other projects to help allow humans explore space.
Discuss on our Facebook page, HERE.
KitGuru Says: Have any of you guys ever been sky diving? Would you ever jump from such a great height if you had the opportunity?