Google has made significant progress with its self-driving car over the past year or so and the company keeps surprising us with its new design decisions. First, Google recently dropped the steering wheel from its car and now, it looks like there might be air bags on the outside of the car.
There is a pretty solid reason behind this; the idea is that if someone should jump out in front of a self-driving car, or should one drive in to you, the airbag will activate and soften the blow.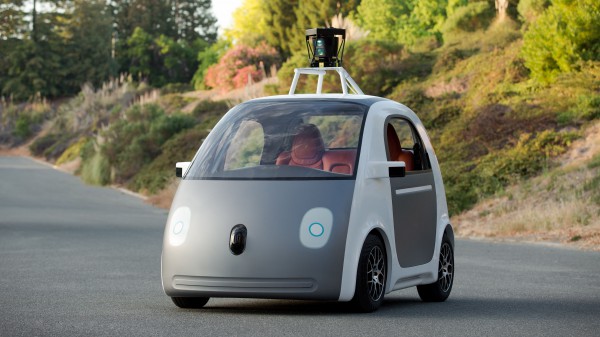 Google isn't using standard air bags though; it is using a "visco-elastic material", which is apparently a bit like memory foam. The patent (via: TechRadar) for the outer air bag was awarded to Google earlier this week, although like with many patents, there is no guarantee that the feature will ever become public.
The idea does show that Google is taking everything in to consideration while building its autonomous vehicle though, even if some of its tested features don't end up panning out.
Discuss on our Facebook page, HERE.
KitGuru Says: Google's self-driving car has proven itself on highways but it still needs some thorough testing in emergency situations. What do you guys think of self-driving cars? How long do you think it will take for them to become more common?