It looks like Apple may have finalized the specifications of its long rumored iWatch. The wearable is set to feature a 2.5 inch rectangular display rather than a circular screen, there will also be multiple designs with varying screen sizes.
According to The Wall Street Journal, the watch will feature ten sensors, which will tie in to Apple's upcoming Healthbook app for iOS 8. Early rumors have also suggested that there will be a model for boys and a separate one for girls.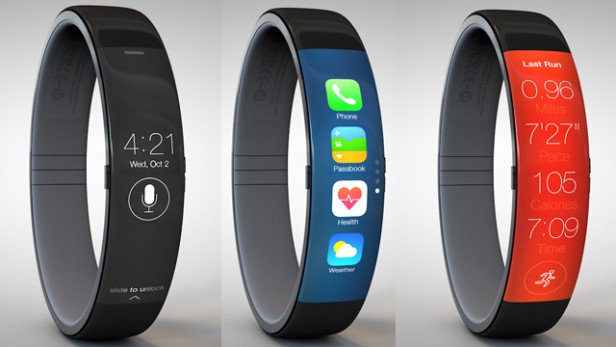 A source spoke to Reuters about the device's screen: "the watch face will protrude slightly from the band, creating an arched shape," the source also claims that the watch will have wireless charging capabilities. Some rumors have also suggested that the wearable will feature a 200 or 250 mAh battery.
Apple is due to launch the iWatch alongside the next iPad in October this year. It will tie in heavily to iOS 8 and the company is expecting to sell 50 million units in its first year.
Discuss on our Facebook page, HERE.
KitGuru Says: Apple's strength has always been in product design so hopefully it will come out with something that can beat the Moto 360, which is currently considered to be the nicest looking smartwatch.