This week, Kingston is unveiling its new gaming hardware brand – Kingston FURY. Kingston will be using this new brand to deliver high performance memory for gaming PCs with speeds of up to 5333MHz. 
Kingston is rebranding its DRAM, flash and SSD gaming products under the Kingston FURY name. Previously, Kingston found success in gaming-oriented products under the HyperX brand, which is being acquired by HP in a deal worth $425 million. With HyperX moving on under HP, FURY products will replace HyperX under Kingston.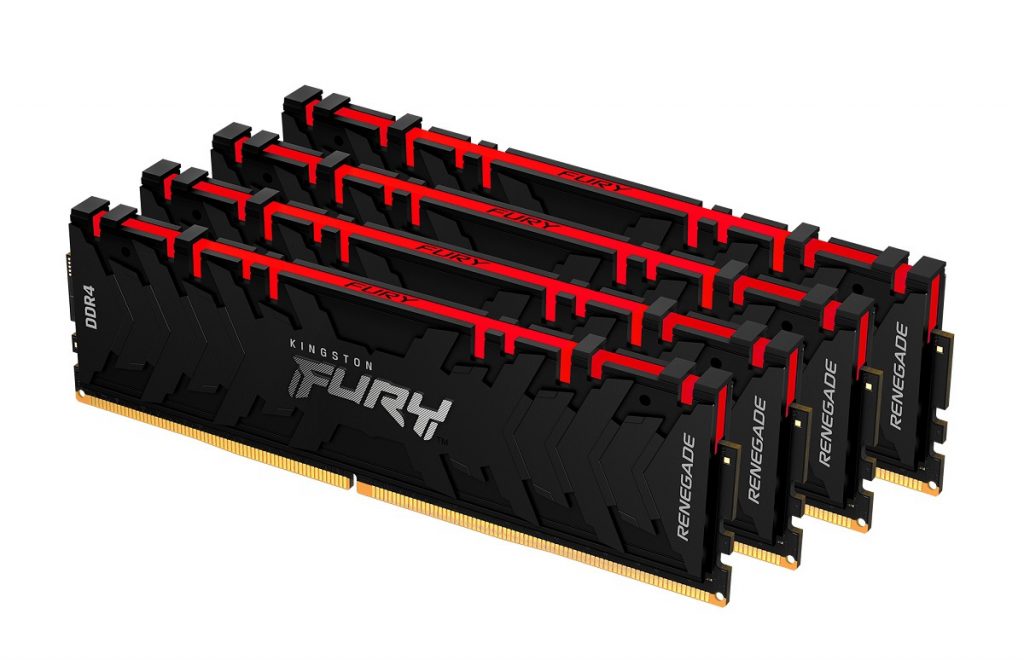 Speaking on the launch of Kingston FURY, Bern Dombrowsky, VP of sales and marketing at Kingston EMEA, said: "We are extremely proud to debut the new Kingston FURY brand representing the highest-performing memory modules for PC enthusiasts and gamers. Kingston's core strength and global leadership as a manufacturer of quality DRAM and flash solutions brings resources and enthusiasm to the brand and firmly demonstrates our dedication to both performance and reliability."
The Kingston FURY line-up will consist of the following products:
Kingston FURY Renegade: High-performance speeds and low latencies for insane performance. Top-of-the-line performance leader (in RGB and non-RGB) with DDR4 frequencies up to 5333MHz.
Kingston FURY Beast: Kingston's popular enthusiast and gaming memory is the perfect high-performance, cost-effective upgrade (in DDR3 and DDR4 RGB and non-RGB), with speeds up to 3733MHz.
Kingston FURY Impact: Powerful SO-DIMM performance boost for laptops, NUCs and other small form-factor PCs (in DDR3 and DDR4) with speeds up to 3200MHz.
Kingston will soon be announcing its full line-up of Kingston FURY DDR4 and DDR3 memory. In addition, the company's first DDR5 memory modules will be launching in Q4 2021.
KitGuru Says: Interestingly, this appears to be more confirmation that the first consumer DDR5 memory platform will release later this year.