It has been around four years since Microsoft first unveiled the HoloLens. Things have been quiet for the emerging AR headset for a while now but it looks like we might be getting a look at a second generation headset next month.
Microsoft is going to be attending Mobile World Congress in Barcelona next month and holding its own press conference. This is something that Microsoft hasn't done for quite some time, as Windows Phone is no longer a key focus. Satya Nadella and Julia White will be speaking, in addition to Alex Kipman- one of Microsoft's Augmented Reality leads. With that in mind, we could be seeing an updated HoloLens announced.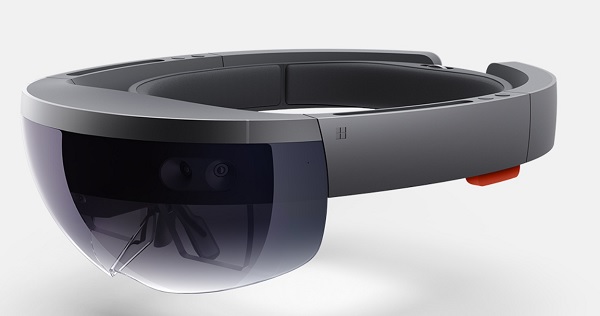 While the tech world was initially in awe of the HoloLens when it was first announced, there are plenty of improvements to still be made. Better resolution, wider field of view, more powerful internal hardware and a lighter, more comfortable design would all be great to see on a next-gen headset.
As The Verge points out, previous rumours have pinned HoloLens 2 as being in development for some time under the codename 'Sydney'. Previous rumours have indicated that the next HoloLens will repurpose the Kinect sensor, have a custom AI chip and use a Qualcomm Snapdragon 850 processor.
Of course, with this being MWC, we can't rule out the idea that a Surface Phone or tablet might appear. Recent Windows 10 updates show that Microsoft has been preparing its operating system for future 'foldable' devices.
KitGuru Says: Mobile World Congress is always an interesting time thanks to new flagship Android phones. It looks like Microsoft will be making some announcements of its own. MWC takes place from the 24th to the 27th of February, so we'll have to keep an eye out over those few days.