OnePlus has gone ahead and offered an apology to those who were frustrated by the launch of the company's latest smartphone, the OnePlus 2. Ahead of its launch, OnePlus seemed fairly confident in its plans and had hoped to make things go smoother than they did with the original OnePlus One, unfortunately though, that didn't quite pan out.
The OnePlus 2 launched on the 28th of July. Shipments were supposed to start going out in significant volume at some point in August but the company has admitted that meaningful quantities of the device only actually started going out last week.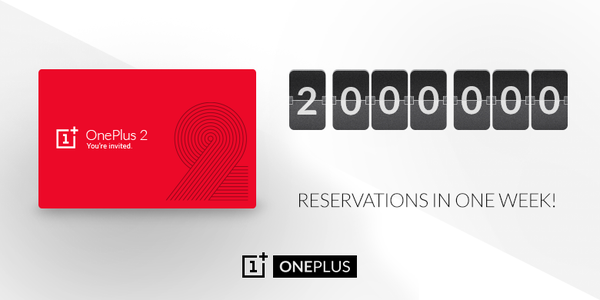 The apology itself can be found in a forum post, which says: "We messed up the launch of the OnePlus 2. Well, we messed up the launch of the OnePlus One as well. Although inventory levels ramped up eventually, months after the announcement, it was still extremely difficult to buy the device. "
"To our fans, sorry. We were equally excited when we saw your excitement around the OnePlus 2. We know how it feels waiting and waiting for something you really want, while being given ETAs that go unfulfilled. We know that you are rooting for us, and want nothing more than to see us succeed. Therefore, it feels extra terrible to let you down this time around, again."
Discuss on our Facebook page, HERE.
KitGuru Says: The OnePlus 2 has been difficult to get hold of following its launch, even with the invite system in place to manage the amount of pre-orders. Are any of you waiting on a OnePlus 2? Were you thinking of picking one up?