Razer comes to CES each year armed with something innovative and while not all of its prototypes end up making it to market as a full-fledged product, they do tend to garner quite a bit of interest. This year though, it seems that Razer attracted a little too much attention with its triple display laptop and Chroma projector, as two of the company's prototypes have been reported as stolen in what could be a case of corporate espionage.
The theft was confirmed by Razer CEO, Min-Liang Tan on Facebook earlier today. He noted that the company has filed a police report and is working with CES management to try and track down the thief. We don't know exactly which prototype was stolen, it could have been two laptops, two projectors or one of each.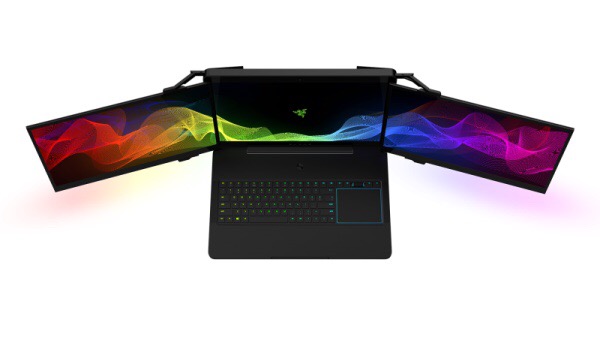 The investigation is still in the early stages but Razer's CEO did speculate that perhaps this theft could be down to corporate espionage, which wouldn't be much of a stretch given that CES is largely an industry-only event.
"We treat theft/larceny, and if relevant to this case, industrial espionage, very seriously – it is cheating, and cheating doesn't sit well with us", the post reads. "Penalties for such crimes are grievous and anyone who would do this clearly isn't very smart".
Razer came to CES this year with two prototypes, the first was Project Valerie, a new version of the Blade Pro with two additional pop-out displays for a portable triple display laptop. The second prototype was Project Ariana, a 4K projector that aimed to extend a game's FOV across the entire room.
KitGuru Says: This is horrible news for Razer and with corporate espionage on the table, this could end up being an even bigger issue than it already is. Hopefully both prototypes end up getting tracked down swiftly.