We're teaming up with ASUS once again to bring more exclusive discounts to our readers. If you are looking to pick up a new gaming headset, keyboard, a monitor or even a new wireless router, then you can save up to 23 percent for a limited time. 
Starting today, 28th May until the 6th of June, you can pick up a number of discounted ASUS and ROG products through our joint promotion. Just take a look below and use our discount links to obtain the promotional price.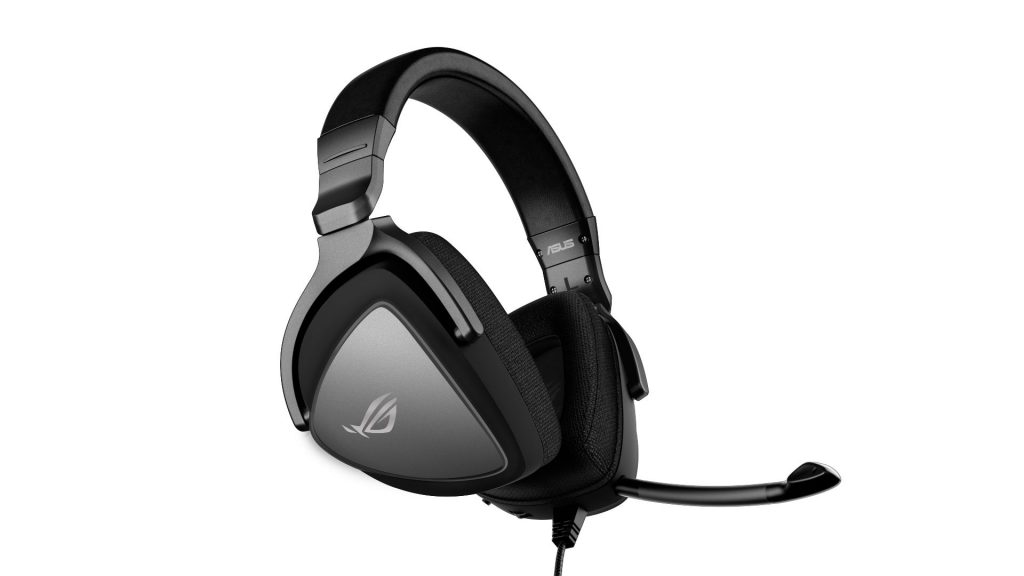 The ROG Delta S is a flagship gaming headset for ASUS, packing an AI noise-cancelling microphone, an industry leading high-res ESS 9281 QUAD DAC and MQA Technology for better audio, a lightweight design and of course, customisable RGB on the ear cups. This headset is also widely supported, so it'll work across your PC, PlayStation or Nintendo Switch console.
Typically, this headset would set you back by £189.99 but with our discount, you can get it for £149.99.
The ROG Strix GO Core is a more affordable gaming headset. Using exclusive airtight chambers and 40mm ASUS Essence drivers, this headset delivers rich audio with deep bass. You get physical, on ear-cup controls for easy access to volume and microphone muting, as well as compatibility across all major devices, including PC, Mobile, Xbox One, PS4 and the Nintendo Switch.
Usually, this headset goes for £79.99 but with our discount, you can get it for £63.99.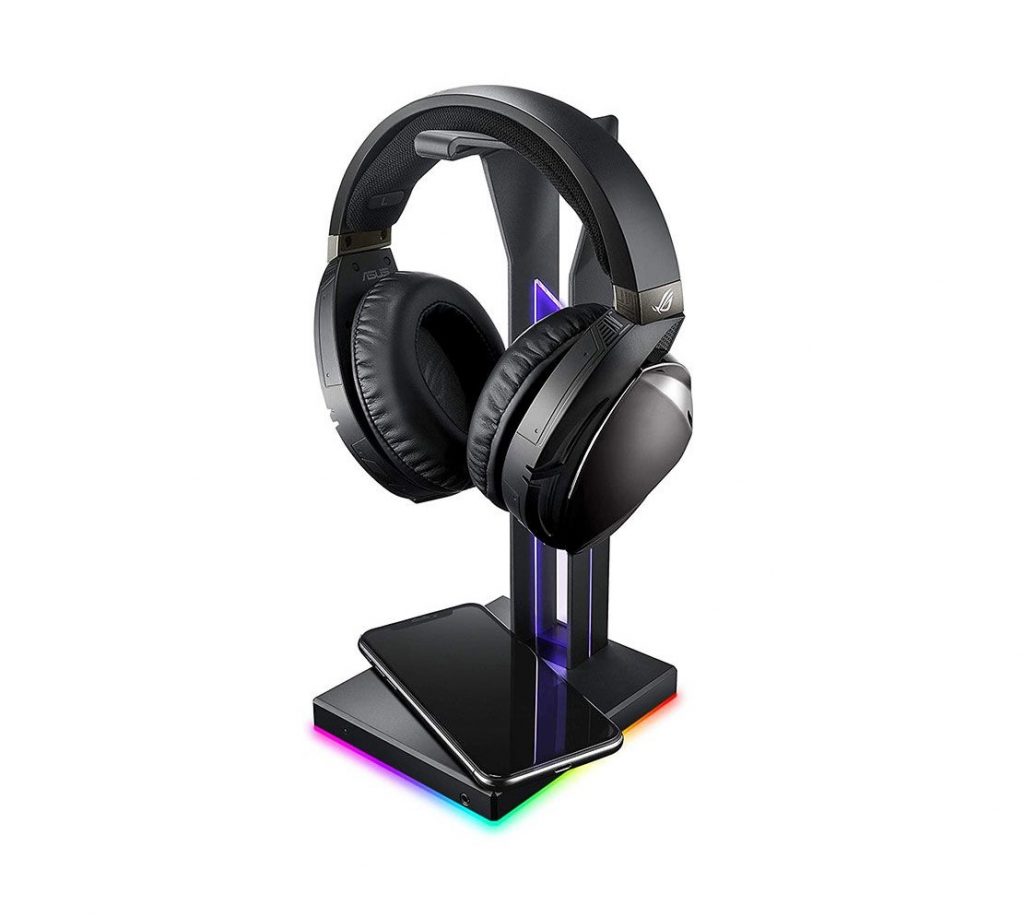 The ROG Throne Qi is the perfect companion for your headset. Not only does it offer a space for you to hang your headphones while not using them, it also brings Qi Wireless Charging in the base for your phone, as well as a built in ESS DAC and AMP to improve your audio. It also serves as a hub for connecting other devices thanks to its dual USB 3.1 ports and it'll look great while doing all of this thanks to the customisable RGB lighting.
The ROG Throne Qi typically costs £129.99 but with our discount, you can get it for £99.99.
If you need a better keyboard in your life, then the ROG Strix Scope is a great option. This keyboard is built using an aluminium frame, so it will stand the test of time and thanks to its reliable Cherry MX Red switches, you will get faster response times for key presses. ASUS has also implemented a few nifty, exclusive features with this keyboard, including an Xccurate Ctrl key for greater precision in first-person shooters and a Stealth key that will hide all of your apps and mute audio for instant privacy.
The ROG Strix Scope usually sells for £149.99 but using our discount, you can get it for £119.99.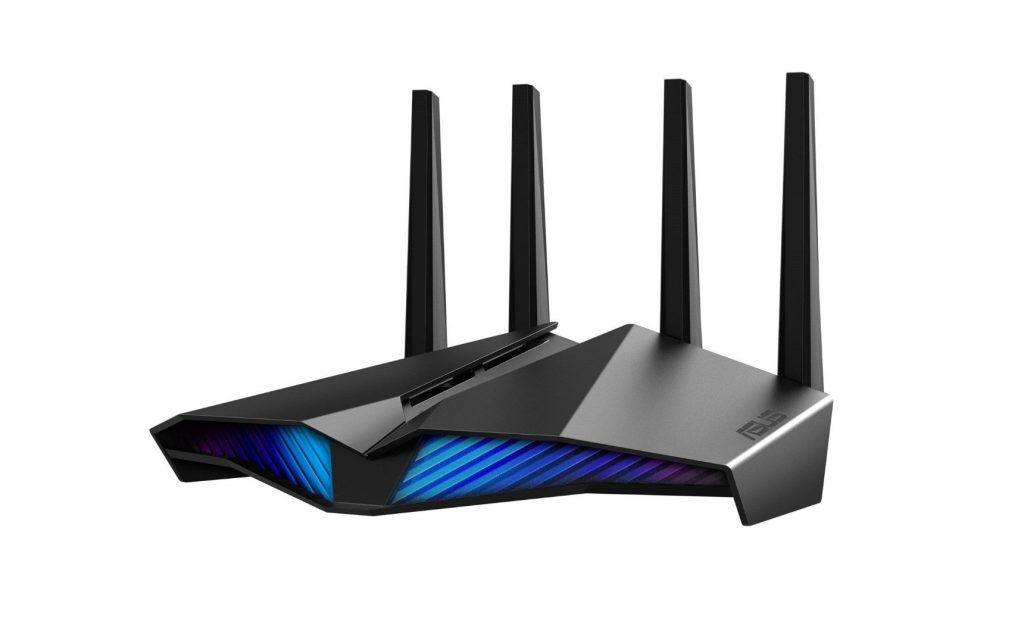 Sometimes, your standard ISP-provided wireless router just doesn't cut it for gaming. If you are looking to upgrade your wireless network and make the jump to WiFi 6, then look no further. The ASUS RT-AX82U router with WiFi 6 delivers speeds of up to 5400Mbps using 802.11ax and 160MHz channels. This router also supports AiMesh, so you can add more wireless network access points throughout your home and still maintain fast speeds.
The ASUS RT-AX82U router usually sells for £179.99 but with our discount, you can get it for £159.99.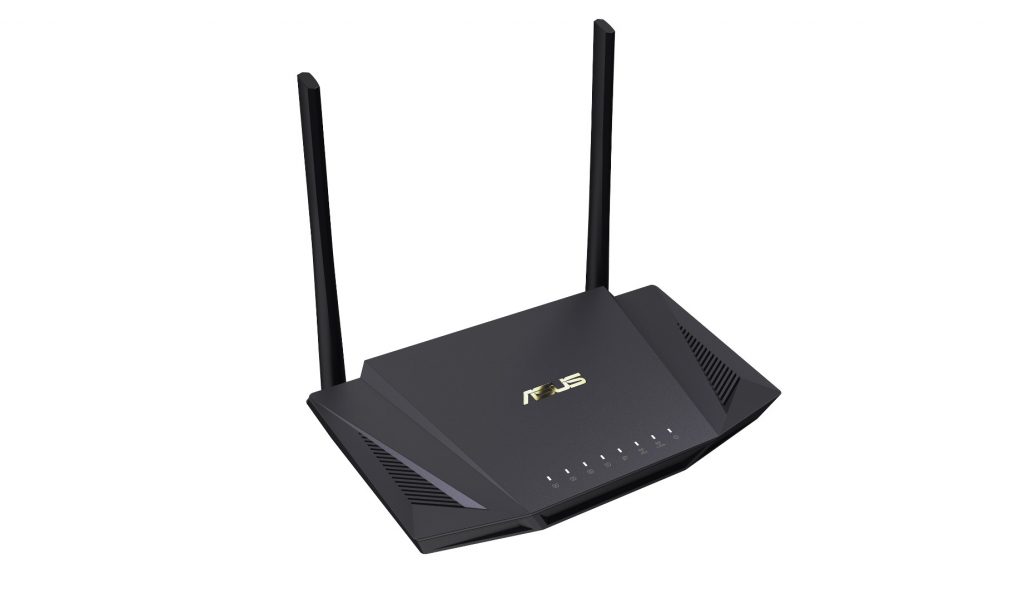 If you are looking for a simpler, cheaper router that still packs a punch, then the RT-AX56U is worth taking a look at. This router supports the WiFi 6 standard and 80MHz bandwidth for improved capacity and efficiency, delivering total networking speeds of up to 1800Mbps. That works out to up to 574Mbps speeds on the 2.4GHz band and up to 1201Mbps speeds on the 5GHz band. Other features include support for MU-MIMO and OFDMA technologies to efficiently allocate channels and communicate with multiple devices. AiMesh is also supported, so you can extend your wireless range through additional access points.
The ASUS RT-AX56U router usually sells for £114.99 but with our discount, you can get it for £94.99.
In-home WiFi dead zones can now be a thing of the past with Mesh WiFi setups. The ASUS Zen WIFI XD4 3-pack is perfect for this task, offering three WiFi access points that can be placed anywhere in your home to extend wireless range up to 4,800 square feet. You won't have to deal with slower speeds either, as these additional antennas can deliver speeds of up to 1800Mbps. Security is also a big point of emphasis here, with ASUS offering lifetime free cloud-based security through Trend Micro and parental controls can be used to monitor internet usage and filter out unwanted websites.
ASUS Zen WIFI XD4 Mesh WiFi access points are compatible with all AiMesh supported ASUS routers. Usually, the 3-pack sells for £289.99 but with our discount, you can get it for £249.99.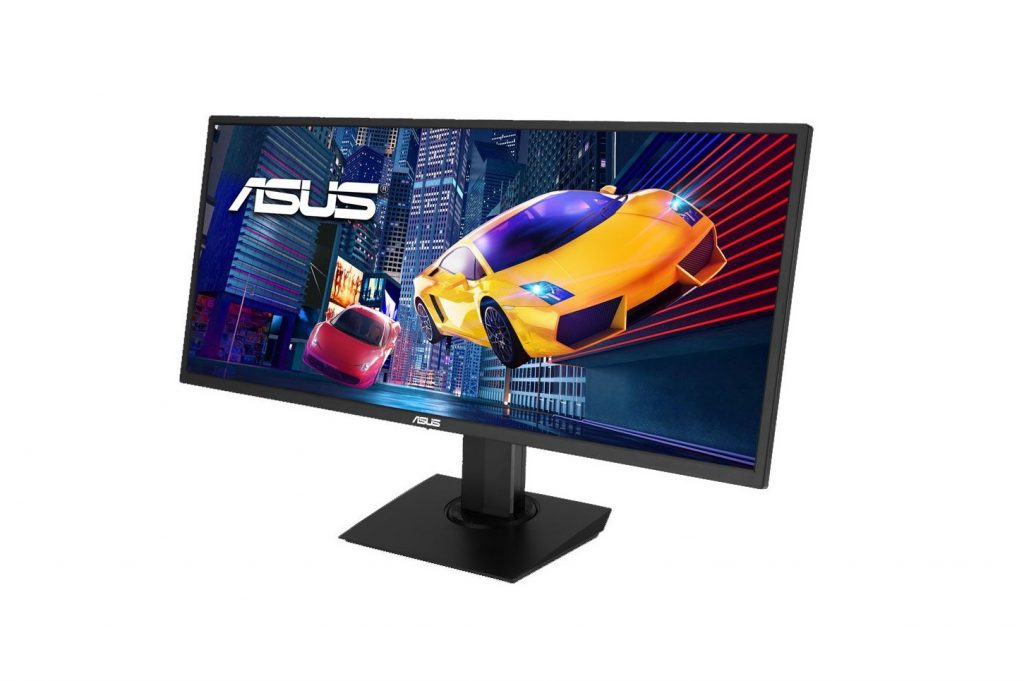 Ultra-wide monitors have been growing in popularity over the last few years. If you're looking to make the jump to a 21:9 display, then the ASUS VP348QGL delivers the perfect mix of resolution, size and price. This is a 34-inch UWQHD display with Adaptive-Sync support to eliminate screen-tearing. You can also enjoy the benefits of higher frame rates thanks to the panel's 75Hz refresh rate. Other features like Shadow Boost can enhance detail in dark areas in games, while ASUS Eye Care will ensure your retinas stay in good condition.
The ASUS VP348QGL monitor usually sells for £479.99 but with our discount, you can get it for £419.
KitGuru Says: That wraps up our round of exclusive discounts – let us know if you end up grabbing some new hardware for yourself!