Update (02/05/18): Late last month, the FTC began cracking down on companies using 'warranty void if removed' stickers, amongst other tactics that are apparently illegal. This came as a surprise, because warranty void stickers are common practise across the tech world. At the time, the FTC had issued warnings to six major companies, which weren't publicly named. Now, the names have come out and unsurprisingly, the list includes the three major console makers.
By utilising the Freedom of Information Act, the folks at Motherboard managed to obtain a list of the companies that the FTC targeted last month. This includes Nintendo, Microsoft, Sony, HTC, ASUS and Hyundai. Each company will have received a letter from Lois Greisman, the FTC's associate director of market practices, and each was given a 30 day deadline to change its official warranty policies to avoid any further action.
The core of the issue is that the FTC believes that these six companies are violating the Magnuson Moss Warranty Act, which states that no manufacturer can put repair restrictions on a device its offering a warranty on. One quote from the letter reads:
"Warranty language that implies to a consumer acting reasonably under the circumstances that warranty coverage requires the consumer to purchase an article or service identified by brand, trade or corporate name is similarly deceptive and prohibited".
Each letter is tailored to the company it is addressing, so in Microsoft's case, the FTC brings up the Xbox One, in Sony's case the PS4 is called out and so on. Warranty void if removed stickers are of particular concern, despite being around for many years at this point.
So far, none of the companies mentioned have commented on the situation. We'll likely hear an update on this front later this month, once the FTC's 30-day deadline arrives.
Original story (11/04/18): As tech enthusiasts, we've all come across 'warranty void if removed' stickers. They are very common on lots of electronic devices, ranging from games consoles, to PC parts and other products, like TVs or mobile devices. Now it looks like the FTC isn't too happy with these warranty voiding stickers, with the commission sending out letters to outline its concerns over warranty practices.
While no rulings have been made just yet, the FTC has sent letters out to "six major companies", including those that sell cars, gaming systems and mobile devices. The letter says that "provisions that tie warranty coverage to the use of particular products or services harm both consumers who pay more for them" as well as competitors.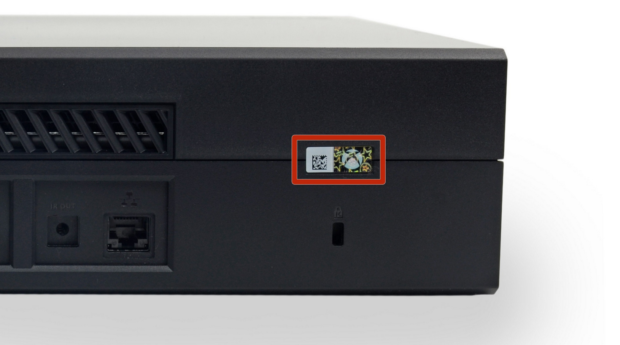 Image credit: Zasticker.club
As PCGamer points out, the FTC's primary concern seems to be that companies are violating the Magnuson Moss Warranty Act, which is a law that protects consumer product warranties and prohibits certain restrictions. The FTC outlined three examples where "questionable provisions" are in play. The FTC has found that some companies mandate that parts from specific manufacturers must be used in order to keep warranties in tact- this is more likely to affect automobile and mobile device companies.
The second point of contention is that some companies void warranties should a product be used with products not sold or licensed by a company. I have a feeling that this one in particular is aimed at smartphone companies. Apple recently landed itself in the spotlight again for disabling iPhone 8s that were using third-party displays after being repaired at unlicensed shops.
The final issue that the FTC has raised pertains to warranty void stickers. If a company uses a seal or sticker that voids warranty if altered, defaced or removed, then that could be seen as an issue- unless that company provides free part replacements and repairs, or has cleared it with the FTC beforehand. These stickers are often used to discourage consumers from performing DIY repairs, or going through third-party services. However, the FTC says that "it is illegal to condition warranty coverage on the use of unspecified parts or services".
The FTC has given the six companies a 30 day window to comply with its rules. After that, legal action may come into play.
KitGuru Says: Warranty stickers are a nuisance but they are so common at this point that it would be hard to stop them from circulating. Either way, it will be interesting to see what the FTC has to say on this subject in 30 days time.