Toshiba has shown off two new camera modules that it is developing for Google's modular smartphone, currently named 'Project Ara'. There are two versions at present, a 5 megapixel camera module and a 13 megapixel one. These cameras can be swapped in and out of the handset, allowing for easy upgrades.
Toshiba's two camera modules are rear facing but the company is working on a two megapixel camera for the front of the device. We should be seeing early versions of many modules soon as Project Ara is due to launch in select markets later this year, which will help Google work out how it wants to approach the ambitious project.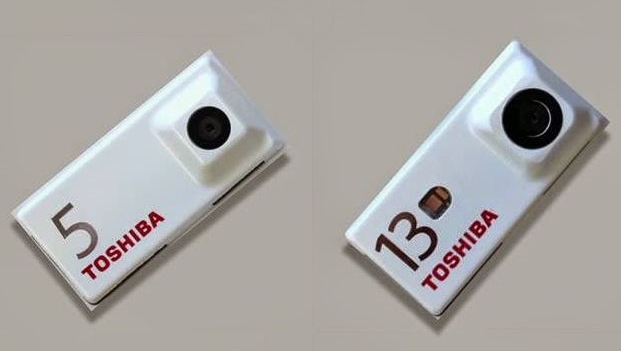 However, while Project Ara is due to go out for a test drive this year, Toshiba's cameras won't be showing up until 2016, according to the development plan.
Toshiba's Senior Vice President and Chief Technology Officer, Shardul Kazi, as hinted that the company's own modules could cost anywhere between £30 and £300, so we should see a wide range of modules available in the future to suit every budget.
Project Ara's main selling point is the ability to pick and choose your own parts, effectively designing your perfect smartphone. It is an interesting concept but how successful it will be still remains to be seen.
Discuss on our Facebook page, HERE.
KitGuru Says: We've been seeing a lot of Project Ara over the last few months, which is great. The modular smartphone project is an exciting one, hopefully we will see more companies begin to show off their own planned modules soon as developer support will be critical to the success of Project Ara. Have any of you guys been following Project Ara? Are you looking forward to seeing it launch?