Ultra-HD and 4K displays are finally starting to come to the forefront for PC gamers but 8K seems to be just around the corner. This week, VESA published its new DP8K cable specification, with support for DisplayPort High Bit Rate 3.
HBR3 is the highest bit rate supported by DisplayPort 1.4 and it can deliver up to 8.1Gbps bandwidth per lane. This means DP8K cables will be able to support 8K at 60Hz over one cable, though this additional bandwidth will also benefit those looking to run multiple 4K displays at once.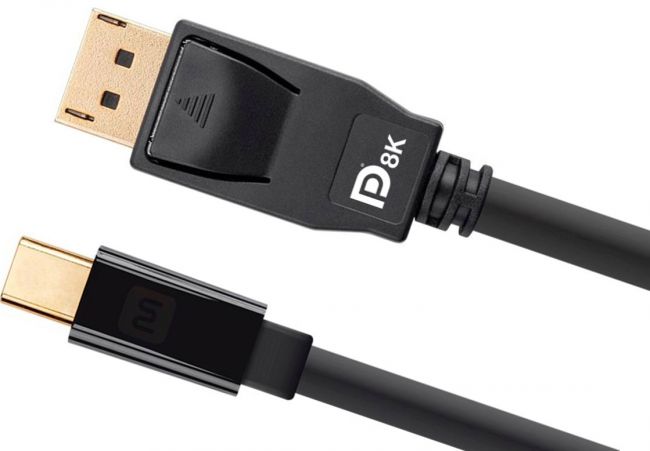 James Choate, compliance program manager for VESA, noted that since launching High Bit Rate 3 certification over a year ago, "more than 20 DisplayPort devices have undergone HBR3 certification". Now, with 8KDP certified DisplayPort cables making their way to the market, "a single-port solution for 8K displays is finally attainable".
DP8K will be the standard for a little while, in the meantime, VESA will be working on the next generation DisplayPort standard, with the goal of doubling the data rate. VESA expects to publish an update on this within the next 18 months.
KitGuru Says: While the core focus here is 8K resolution, these higher bit rate cables will be beneficial in other areas too. 4K/144Hz is going to be easier to drive, as will higher resolution VR/AR headsets when they eventually start coming out. With that in mind, this can only be a good thing for the future while we wait for the next full version of DisplayPort.