Firefox was getting a lot of stick from users as a bloated and unstable browser, but after the Quantum update, it is right back on track. With two new additions to its Test Pilot programme, users can now easily make their own themes and open two tabs in the same window.
The Test Pilot programme is where Firefox puts all its experimental features for testing by the public, and if they are well received, eventually make their way into a future version of the browser.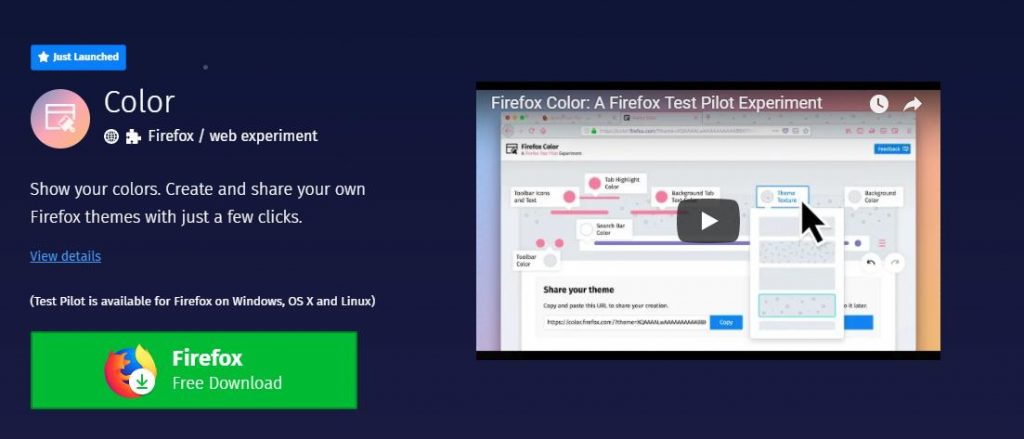 The first extension is a theme editor called 'Color'. Color allows you to change several different aspects of your interface including Tool Bar colour, Tab Highlight Colour, Theme Texture and much more.
The second extension is called Side View. Side View allows you to open two separate tabs from within the same window. This means you don't have to open separate windows for each tab, especially useful for those with ultrawide monitors.
These extensions are available now from the Test Pilot page and easily install like any other extension for Firefox.
KitGuru Says: As a user of Vivaldi, a browser that has had both an easy to use custom theme editor and tab tiler (with as many tabs as you can handle), this is a welcome addition from Firefox. What do you make of these new features?