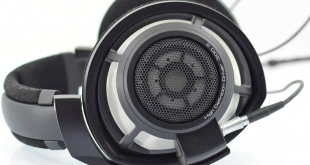 You may remember in August of last year, we published an article looking at three 'entry level audiophile' headphones – all around the £150 mark. Well, today we are at the opposite end of the spectrum, as I have upgraded my audio setup with the Sennheiser HD 800 S headphone and the HDV 820 amplifier – a combination that will set you back just under £3500.
Sennheiser HD 800 S
Note: if the above gallery is not displaying properly, you may need to disable your ad block software as they are known to interfere with our display code.
Specification:
Color: black
Wearing style: Headband
Impedance: 300 Ω
Audio-XLR connector: XLR4
Frequency response: 4 – 51,000 Hz (-10 dB)
THD, total harmonic distortion: 0.02 % (1 kHz 1 Vrms)
Contact pressure: ~ 3,4 N (± 0,3 N)
Ear coupling: Circumaural
Jack plug: 6.3mm/ XLR4
Cable length: 3m
Transducer principle: Dynamic Open
Weight w/o cable: 330 g
We first looked at the HD 800 S headphone in April 2016, when we published a full review of Sennheiser's flagship model. It is a beautifully crisp and clear headphone, with an incredible amount of detail to the treble that is still presented in a smooth, non-fatiguing manner. I even reckon it is great for gaming thanks to the immense soundstage which translates really well in PUBG, for instance.
You can buy it for £1399.99 directly from Sennheiser.
Pros
Beautifully detailed treble that is not at all sharp or sibilant.
Clear, transparent mid-range.
Sub-bass extension is excellent.
Huge soundstage.
4-pin XLR and 1/4in cables included.
Cons
Sennheiser HDV 820
Specification:
Dimensions: Approx. 224 x 44 x 306 mm
Frequency response: < 10 Hz to > 100 kHz
THD, total harmonic distortion: < 0.001 %
Weight: Approx. 2.25 kg
Power consumption: Nominal 12 W (2 x 300 Ω headphones connected to the 4.4 mm outputs)
Gain: UNBAL input/XLR-4 output:  Adjustable 14 dB, 22 dB, 30 dB, 38 dB, 46 dB. BAL input/XLR-4 output: 16 dB
Operating voltage (mains): 100 – 240 V ~, 50 – 60 Hz
Dynamic range: > 115 dB @ 600 Ω load (A-weighted)
Sennheiser's top-end amplifier, the HDV 820 is nothing short of a beast. It is very well made thanks to its anodised aluminium panels, while it sports a total of four headphone outputs. There is also a huge range of input options, including USB, optical, coaxial, balanced XLR and RCA. With a very clean and refined sound, it makes for a fabulous partner to the HD 800 S as the headphone's natural detail is only enhanced by the HDV 820.
You can buy it for £2099.99 directly from Sennheiser.
Pros
Clean, neutral sound presentation.
Four headphone outputs.
More inputs than you could possibly need.
Very well built.
Looks very sleek and minimalistic.
Cons
KitGuru says: It is not a cheap headphone/amp combo by any means – but the HD 800 S paired with the HDV 820 makes for an absolutely incredible sonic experience.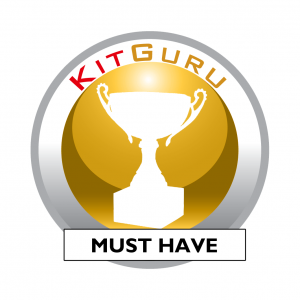 Be sure to check out our sponsors store EKWB here